LED Linear High Bay Light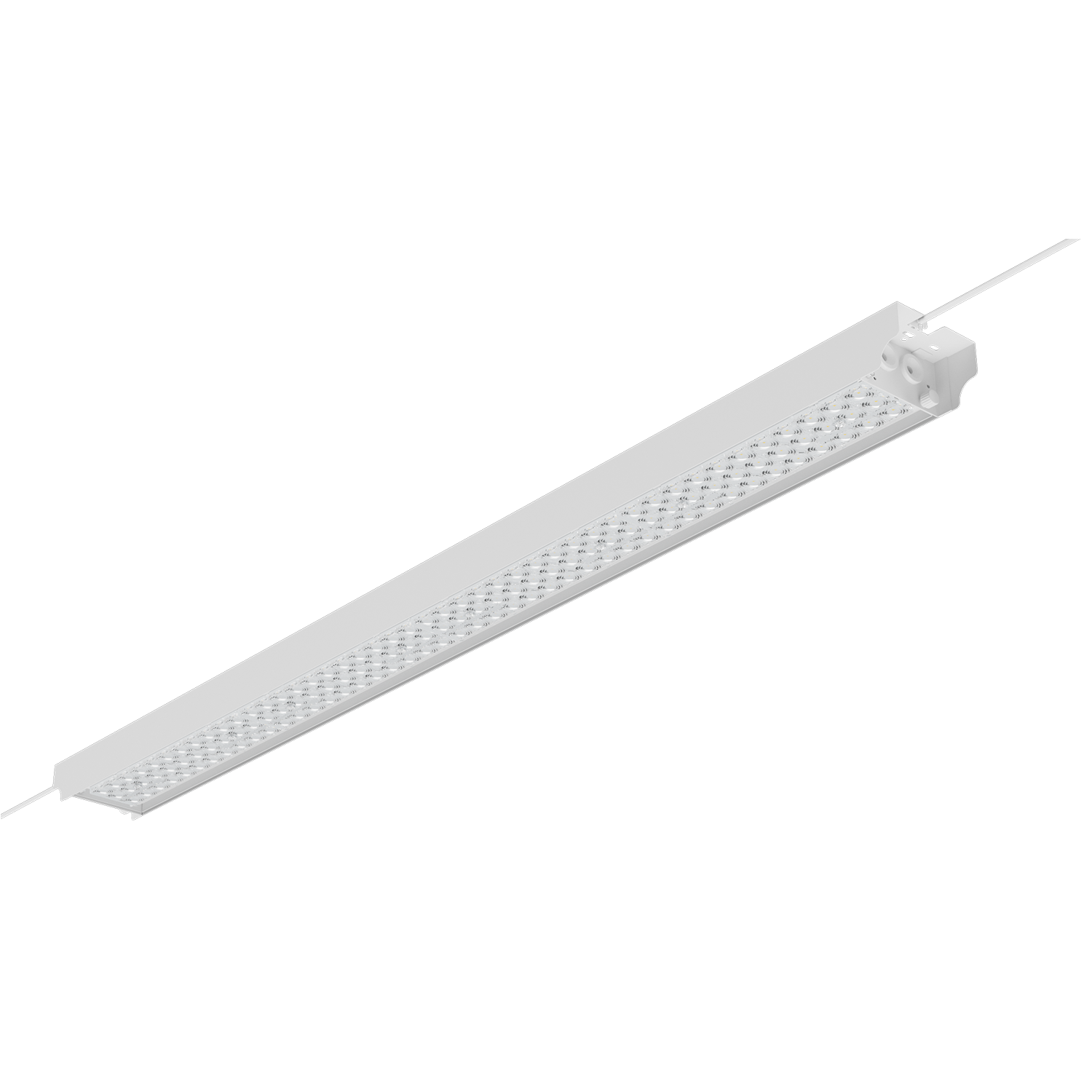 In May 2020, we bid for a project from the SHENZHEN municipal government: Futian Port Entry-Exit Inspection Hall Lighting Project. General requirement of this project: beautiful lamps, bright and soft light,energy saving,intelligent control,remote control, also with the needs of the emergency.
After understanding the customer's need, our project team selected Elite Gen Ⅱ series linear light for bidding,the main feature of this light are:
1.High efficiency up to 174lm/W, using lower power to achieve higher luminous efficiency, saving electricity costs, to meet the environmental protection requirements of the project
2.Elite Gen Ⅱ linear lights, multiple lights can connected through cables, and equipped with quick connectors, easy to install, the length can be controlled, and can adapt to scenes of different lengths.
3.The power of the lamp can be adjusted to realize the adjustable luminous flux, adapt to more individual needs, and save energy and electricity
4.The light is equipped with a sensor interface,and the sensor can be customized to realized the intelligent control, remote APP control, and networking requirements.
5.Each light has an emergency interface, which can be equipped with an emergency Driver, and can also be illuminated during a power failure
6.Because there are many scenes at the port of entry, each scene requires lighting at different angles. Our Elite Gen Ⅱ line light can be adapted to lenses with angles of 30deg, 60deg, 90deg, and 40*80deg, and is suitable for high and narrow space lighting, medium and low height lighting, low angle lighting
Our project team found Elite Gen Ⅱ linear light perfectly suited to the various needs of this project,in the following times, our team simulated the hall environment,calculated the number of lamps, installation methods, construction period and other details, and participate the bidding. Not surprisingly, we won the bid.
After bidding,one month passed, the product was produced and pass 100% testing and quality inspection,which reflects the strong production capacity and quality of LEDlucky.We also arranged engineers to install and debug with customers,from the demand, project approval, research and development, production, testing, transportation, delivery, installation, while ensuring quality, the customer's project was completed ahead of schedule
Don't hesitate to tell us about your needs