Ten years to grow together, gathering love to move forward.
On June 21st, we celebrated our company's 10th anniversary. At 8:00 am, we got on the travel bus to Da Fengmen, Fogang, an exciting scenic spot to drift. Then we moved on to Senbola Hotel, where we had a seafood feast, there is a hot spring pot in this hotel, we all had a wonderful day.
On June 22th, we spent the morning in Glacier Water Valley where there was a water park, or to the Wonderful World where we could see some dinosaur fossils. At 12:00, we began our celebration in the dining room. The first part was a leader's speech, President Peter Xu, CEO Jimmy Li, Sales director Julia Yuan, etc. The second part was the prize presentation. In this ceremony, we selected the excellent regulators and employees.
In the past ten years, we grew together, we went through storm and stress together, we gained valuable experiences. In the next 10 years, we will work harder to offer better products and better service, we will go to a higher stage, we will gather all love to move forward.
        LEDLUCKY was founded in 2010, after twelve years of development, it now has more than 400 employees,...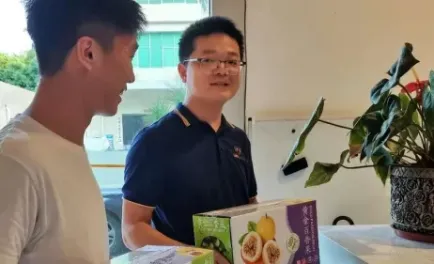 Golden Passion Fruit Procured in Guangxi Province. The economy of Guangxi Province is relatively...
Don't hesitate to tell us about your needs