UFO Gen V Led High Bay Light
UFO V is an economical UFO type high bay light, the radiator is made of high-quality ADC12 aluminum alloy die-casting, which has a very good heat dissipation effect. External prototype power supply, reduce the impact of thermal radiation on power supply, effectively ensure the long life of power supply.
Patented product - Unique mold design.
Die-cast aluminum radiator.
No rust, anti-corrosion, anti-oxidation.
The circular power supply is installed externally.
Sanan 2835 / Lumileds 2835
Product Size Chart(unit: mm)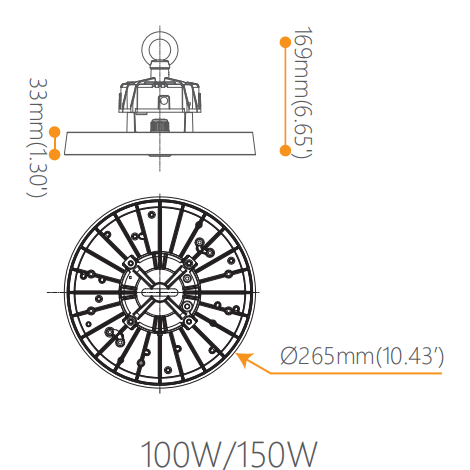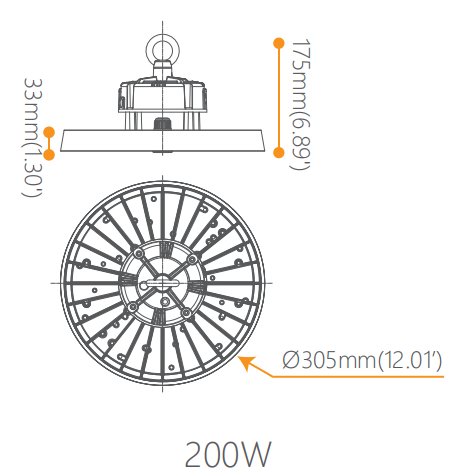 Don't hesitate to tell us about your needs