Wholesale LED Panel Lights for Energy-Efficient Lighting Solutions
Are you looking for a panel lighting solution?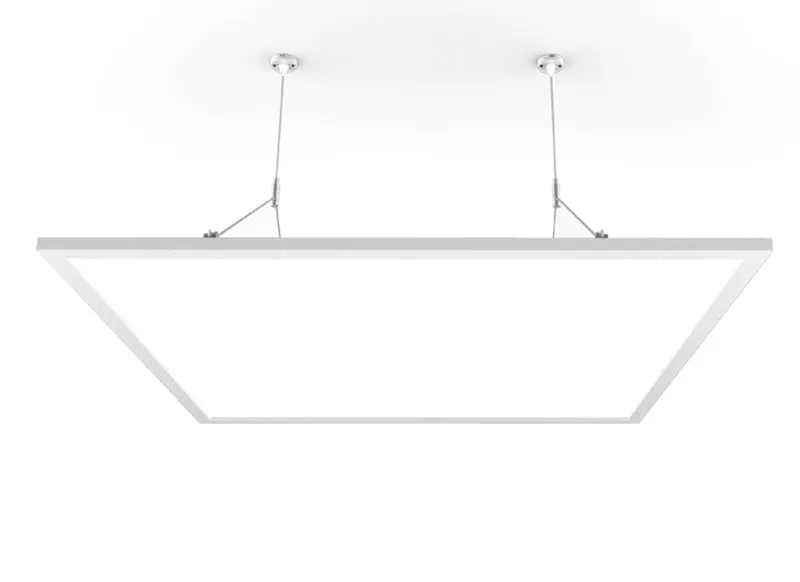 L595*W595*H10mm
L595*W595*H10mm
L620*W620*H10mm
L620*W620*H10mm
L1195*W295*H10mm
L1195*W295*H10mm
L1195*W595*H10mm
6pcs/ctn
6pcs/ctn
6pcs/ctn
6pcs/ctn
6pcs/ctn
6pcs/ctn
3pcs/ctn
2916 PCS
2916 PCS
2706 PCS
2706 PCS
2664 PCS
2664 PCS
1620 PCS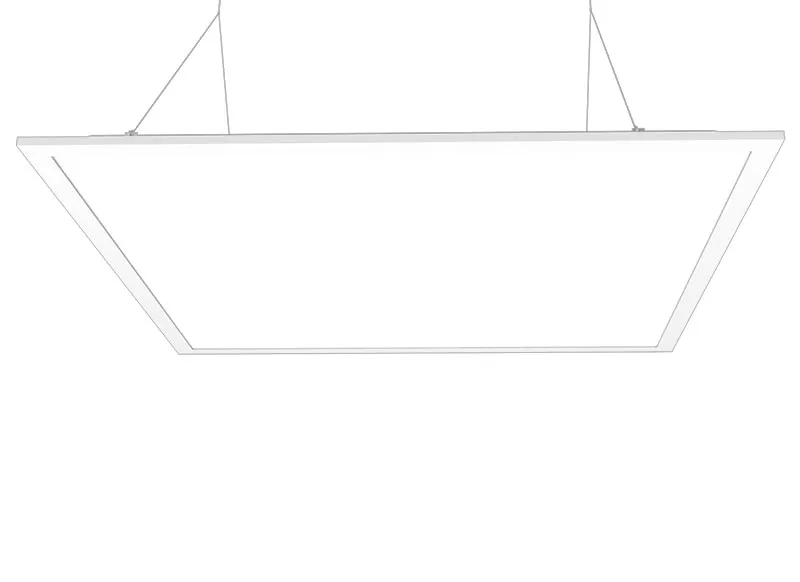 The backlit series is a square office ceiling panel light that can best replacement for traditional T5 and T8 fluorescent tube fixtures. The light source of Athena series is being adopted is San'an 2835 high-quality SMD chips.
L595*W595*H34mm
L620*W620*H34mm
L1195*W295*H34mm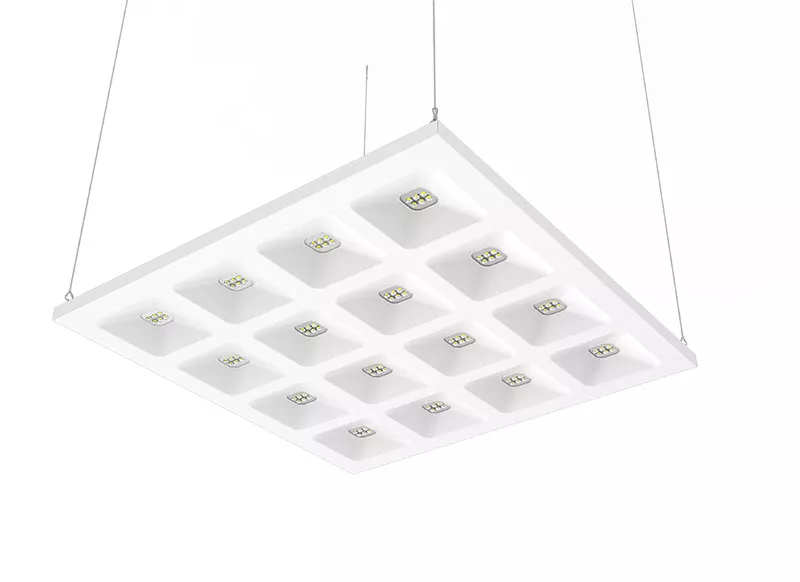 Available in 34W/36W/38W/40W; Luna is the best replacement for traditional T5 and T8 fluorescent tube fixtures in the company offices, homes, and other commercial places.
L595*W595*H18mm
L620*W620*H18mm
Don't find LED panel light you want? Tell us your request.
How your panel light was produced?
INSIGHTS - INSPIRATIONS - VISIONS
LEDLUCKY – China lighting company&factory, provide panel lamp featured with a minimum thickness of 10cm, UGR 19, fire rating of UL94V-2, light efficiency of up to 135 lm/w, and suitable for office, meeting room, school, hospital, shopping mall, indoor public places, etc.
LEDLUCKY can provide customers with more cost-effective lighting solutions, DALI, ZigBee, motion sensors, microwave sensors, daylight harvest sensors,s, and other dimming methods can all be customized.
Intelligent systems, maximum control.
Discover your best lighting solution, the LEDLUCKY.
What are 2×2 flat panel lights and what buildings need them?
2×2 flat panel is a fixture measuring 2 feet in length and width that is mounted flush against a drop-in ceiling. Suitable for office, meeting room, school, hospital, shopping mall, indoor public places, etc.
Is it bad for my eyes?
No, the UGR is below 19, completely harmless to the eyes.
What is the difference between edge-lit and backlit panel lights?
The main difference between edge-lit and backlit panel lamps is how they distribute light.

Edge-lit have light-emitting diodes (LEDs) mounted along the edges of the panel, and they direct the light inward toward a diffuser panel. The light is then spread evenly across the surface and emitted downward. Edge-lit is typically slimmer and lighter than backlit, making them a popular choice for installations with limited ceiling space.

On the other hand, have LEDs mounted on the back of the panel, facing toward the surface. The light is distributed more evenly and emitted directly downward. Backlit panels are often used in areas where uniform light distribution is crucial, such as in hospitals, laboratories, or offices.

In terms of energy efficiency, edge-lit are generally more efficient than backlit, as they use fewer LEDs and are designed to distribute light more efficiently. However, backlit is often considered to produce higher quality light, with better color rendering and fewer hotspots or shadows. Ultimately, the choice between edge-lit and backlit depends on the specific lighting needs and preferences of the user.
What are the benefits of using panel lights?
Panel lights offer several benefits over traditional lighting technologies such as incandescent and fluorescent lamps. Here are the main benefits:

Energy efficiency: Panel lamps are highly energy-efficient, consuming up to 75% less energy than traditional lighting technologies. This means that they can help you save on your electricity bills and reduce your carbon footprint.

Long lifespan: Panel lamps have a much longer lifespan than traditional lighting technologies lasting up to 50,000 hours. This means that you will save money on replacements and maintenance costs in the long run.

Low heat emission: Unlike traditional lighting technologies, panel lamps emit very little heat, which makes them safe to use in a variety of settings.

High-quality light: panel lamps emit a high-quality, even light that is ideal for a variety of settings, from offices and retail stores to homes and schools.

Easy installation: panel lamps are easy to install and can be mounted directly onto a ceiling or wall, making them a great choice for retrofitting existing lighting fixtures.

Customizable: panel lamps come in a range of shapes and sizes, and can be customized to fit your specific lighting needs. This means that you can choose the right size and color temperature for your space, and even create custom designs.
What factors need to be considered when choosing panel lamps?
When choosing lamps, there are several factors to consider. Here are some of the most important ones:

1. Brightness: The brightness of the lamps is measured in lumens. The required brightness level depends on the intended use of the lamps.

2. Color temperature: The color temperature of lamps can range from warm white to cool white. The choice of color temperature depends on the intended use of the lamps and personal preferences.

3. Size: The size of the lamps should match the size of the space where they will be installed.

4. Wattage: The wattage of the lamps determines how much energy they consume. Lower-wattage lamps are more energy-efficient, but may not be as bright.

5. CRI: The Color Rendering Index (CRI) measures how accurately lamps can reproduce colors. A higher CRI means that colors will appear more natural.

6. Dimming options: Some lamps come with dimming options, allowing you to adjust the brightness as needed.

7. Design and appearance: lamps are available in a range of designs and styles. Consider the aesthetics of your space when choosing lamps.

8. Installation: Consider the ease of installation when choosing lamps. Some models may require professional installation, while others can be easily installed by the user.

9. Warranty: Check the warranty offered by the manufacturer before making a purchase. A longer warranty period can provide greater peace of mind.

By considering these factors, you can choose lamps that meet your specific needs and preferences.
How long is the service life of panel lamps?
Panel lamps have a significantly longer lifespan compared to traditional lighting options. The service life of lamps can vary depending on several factors, including the quality of the product and how well it is maintained.

On average, the lamps can last up to 50,000 hours or more. This is significantly longer than incandescent bulbs, which typically have a lifespan of only 1,000 hours. The lamps also outlast fluorescent bulbs, which typically have a lifespan of around 10,000 hours.

One reason for the longer lifespan of the lamps is that they do not have a filament, which can burn out over time. Instead, the lamps use a semiconductor to generate light, which is much more durable and reliable.

The lifespan of panel lamps can also be extended through proper maintenance. It is important to keep the lamps clean and free of debris, as well as to ensure that they are not exposed to excessive heat or moisture. Those lamps should also be installed correctly and used with appropriate voltage and current to prevent premature failure.

The long service life of panel lamps can offer significant benefits in terms of cost savings and environmental impact. By using panel lamps, businesses, and homeowners can reduce the frequency of light bulb replacements and lower their energy consumption, resulting in lower electricity bills and a reduced carbon footprint.

Overall, the service life of the lamps is impressive, and with proper maintenance, they can provide reliable and long-lasting lighting solutions for a variety of applications.
How to maintain the panel light?
Maintaining panel lamps is important for ensuring their longevity and optimal performance. Here are some tips on how to properly maintain the lamps:

1. Keep the lamps clean: Dust and debris can accumulate on the surface of the lamps, reducing their brightness and causing heat buildup. To clean the lamps, use a soft, lint-free cloth or a microfiber cleaning cloth to gently wipe the surface. Avoid using abrasive materials or harsh chemicals that can scratch or damage the light.

2. Check the wiring: Inspect the wiring of the lamps to ensure that there are no loose connections or frayed wires. Loose or damaged wiring can cause the lamps to flicker or not work at all.

3. Keep the lamps cool: Excessive heat can shorten the lifespan of the lamps. Ensure that the lamps are not placed in areas where they can overheat, and provide adequate ventilation around the lamps.

4. Use proper voltage: Using the correct voltage and current is essential for ensuring that the lamps work properly and do not burn out prematurely. Check the manufacturer's specifications to ensure that the lamps are being used with the correct voltage and current.

5. Regular inspections: Regularly inspect the lamps to ensure that they are functioning properly. Look for signs of wear and tear, such as cracked or discolored lenses, and replace any damaged parts promptly.

By following these maintenance tips, the lamps can last longer and continue to provide efficient and effective lighting solutions. Regular maintenance can also save money on replacement costs and reduce the environmental impact associated with frequent light bulb replacements.
How do I install panel lights?
Here's a general guide on how to install panel lights:

1. Turn off the power: Make sure to turn off the power supply to the area where you will be working Before.

2. Choose a location: Choose a location where you want to install. Make sure that the surface is clean and dry.

3. Remove the old fixture: If you have an existing light fixture in the location where you want to install the lamp, remove it carefully.

4. Install the mounting brackets: Attach the mounting brackets to the ceiling or wall.

5. Connect the wiring: Connect the wiring from the lamp to the wiring in the ceiling or wall. Make sure that the wires are securely connected and insulated.

6. Mount: Carefully place the lamp onto the mounting brackets and secure it in place.

7. Turn on the power: Once you have completed the installation, turn on the power supply to the area and test the lamp to make sure it is working properly.

It's important to follow the manufacturer's instructions that come with your panel light to ensure proper installation and safety precautions. If you are unsure about any aspect of the installation process, it's always best to consult a qualified electrician.