Dimmable Energy Saving High Bay Lights Price List
Medical Institutions LED Panel Light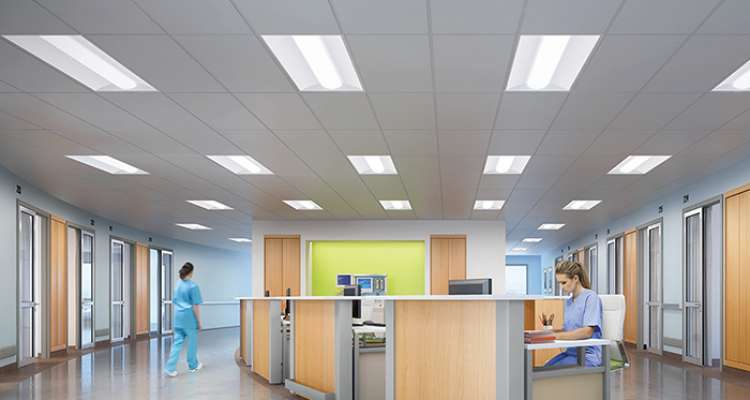 The Medical Institutions LED Panel Light is designed specifically to light up the smallest and darkest of areas and is created to meet the specific requirements of hospitals, clinics, surgeries, and emergency rooms.
This highly durable light is equipped with 8-watt energy-efficient LEDs, providing an eye-catching light output equivalent to that of a traditional 50W halogen panel.

Based on its advantages and applications, the scope of LED panel lights in the medical industry will increase.

At present, more and more customers are paying attention to this new type of product because it has a lot of advantages in the medical application industry to replace HID lamp products in the future.

LEDLUCKY is a professional manufacturer of LED lighting. We have developed LED panel lights for medical institutions and other related products for customers.
1. Why Do You Need an LED Panel Light for Professionals and Patients?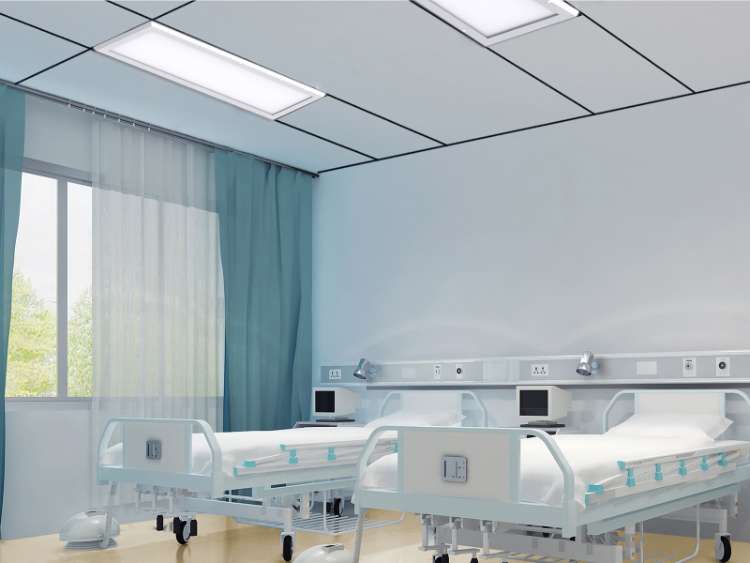 In recent years, more people are becoming aware of the health benefits associated with natural sunlight exposure.

Artificial lights cannot replace the sun's natural glow, but one emerging technology is the LED panel light.

One advantage of these lights is that they emit a low level of heat.

The low heat produced by LEDs also allows them to be in close proximity to sensitive areas, such as patient beds or medical instruments.

The resulting benefit is lower energy costs as well as a reduced risk of injury from accidental contact with hot surfaces.
1.1 Creates the Right Working Conditions
LED panel lights are a great way to create the right working conditions for medical professionals. These lights are often used in hospitals, dental offices, and other medical facilities.

The panels emit high-quality light that is perfect for reading charts and examining x-rays.

LEDs can be more controlled than traditional lighting options. LEDs come in a variety of shapes and sizes, so it's easy to find one that fits your facility's needs.

Hospitals, in particular, can often be cold and sterile places. These lights can help create a more comforting atmosphere that is better suited to medical tasks.
1.2 LED Light Can Help Healthcare Professionals
LEDs are ideal for hospitals and medical facilities because they emit a cool, white light that is easier on the eyes.

They also help reduce eye strain and fatigue caused by looking at traditional fluorescent bulbs for long periods.

The reduced glare from an LED bulb means that healthcare professionals can see better, which helps them be more productive in their jobs.

Plus, LEDs last much longer than most other kinds of lights, meaning you'll have fewer replacement costs over time.

LEDLUCKY has been working hard to find ways to bring its green technology to every aspect of our lives—including healthcare.

Our company's most premium LEDs will fit any need you may have with adjustable brightness and the most vibrant color.

The high CRI rating ensures vibrant colors and impeccable clarity, while the natural daylight spectrum creates a healthy environment for patients and staff alike.

With cost savings of up to 60% over traditional lighting systems, there's no reason not to go LED.
2. Benefits of LED Lighting for Hospitals
Here are some of the benefits of LED lighting for hospitals.
2.1 Supports Circadian Rhythm
Studies have shown that exposure to blue light helps regulate circadian rhythm, which is the body's 24-hour cycle of biological processes.

Blue LED lights can be used as a substitute for bright white fluorescent lights without any adverse effects on melatonin production or sleep quality.

Besides regulating circadian rhythm, LEDs are also known to ease symptoms of depression and anxiety by triggering serotonin release in the brain.

Also, they may be effective in treating seasonal affective disorder (SAD) by mimicking natural sunlight and providing mood-boosting vitamin D.
2.2 Provides a Better Patient and Staff Environment
A medical institution is a place where patients need to feel safe and secure.

A bright environment in the hospital will help the patients feel more at ease. Lighting affects the way people think by creating moods and feelings.

Patients who are in a clinical setting can enjoy increased levels of illumination as they might be nervous or feel low energy due to their condition.

LED lights also create a better work environment for nurses and doctors. With brighter lighting, nurses and doctors can see what they're doing better, which decreases accidents and makes them more productive.
2.3 Improves Staff Efficiency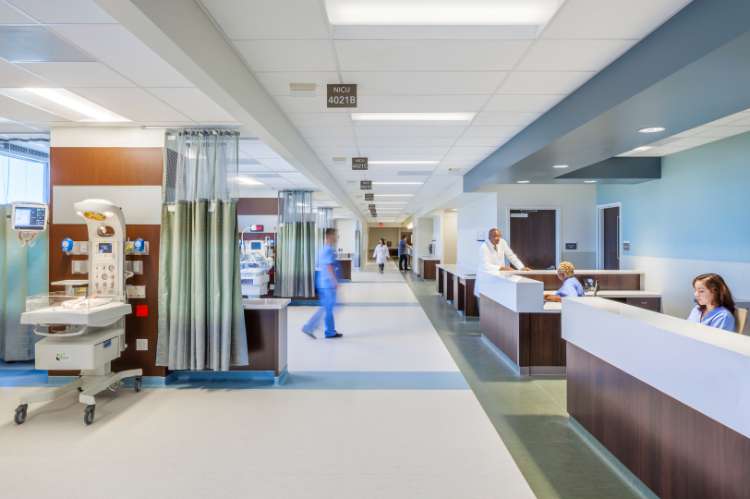 The number of medical staff in a hospital is increasing with the development of medical technology.

Yet, hospitals are facing challenges such as excessive work pressure, insufficient lighting, and high operating costs.

To solve these problems and to make hospitals more efficient, LED panel lights are the solution. It is a high-quality product at a competitive price.

Besides, it has lower consumption and can operate on low voltage, making it a perfect choice for hospitals that want to improve their staff efficiency.
2.4 Provides Better Patient Care
The Medical Institution LED Panel Lights have a high-pressure, high-intensity uniformity that can provide better patient care than traditional fluorescent lights.

It is easy to install, has a long lifespan of up to 50,000 hours, and can be installed at any height or position.

These factors make it a perfect solution for the needs of medical institutions that need more cost-effective lighting solutions.

LEDLUCKY offers different models of LEDs that can be used for different purposes. We offer a range of products designed for medical institutions with both indoor and outdoor applications.
An excellent medical institution is more than a hospital. Many other factors contribute to its well-being, such as medical equipment.

These devices need to be handled with care to make sure they don't end up broken and out of commission.

The best way to prevent this from happening is by keeping a close eye on them and making sure they're stored when not in use.

An extra measure of security for these tools can be offered by LED panel lights.

They can give off a bright glow that's visible from across the room, alerting people who may have left something behind.

It's also an easy way to make sure your facility has the lighting it needs when the power goes out.
2.6 Reduces Energy Consumption
The quality of the panels has increased with the use of LED technology. The recent advances in LED manufacturing have led to an increase in efficiency.

With new advancements, LEDs are now one of the most efficient lighting sources available.

These improvements can save an institution up to $8,000 by reducing electricity consumption.

They do not emit ultraviolet rays that can cause skin cancer or eye disease, and because they produce less heat than fluorescent lights, they reduce the risk of accidental fires.
2.7 Less Labor and Downtime
LED lighting offers many benefits for medical institutions, including reduced labor and downtime.

Hospital staff can now perform maintenance on lamps as needed instead of once every six months, saving time and money.

With LEDs in place, there is less risk of waiting for the bulb to die before replacing it. You won't need to worry about not having a backup available at all times.

If one lamp blows out, then replace the single unit without having to worry about the other lights flickering or going dark.

The fixtures are more durable, so they do not break and do not need replacement as often as incandescent bulbs.
2.8 Leadership with Sustainability Practices
In today's society, many people are concerned about the environment and its well-being. With that in mind, many people want to do their part to help make an impact.

With the medical institution's LED panel lights, hospitals will have a solution that is friendly and beneficial for everyone.

Not only does this light provide a better quality of care with reduced energy consumption, but it also reduces operating costs and CO2 emissions.

They also last 50 times longer than traditional bulbs, so they don't need to be replaced as often.

Hospitals could invest in these lights without having to worry about their impact on the environment or causing any problems.
If there were ever a natural disaster such as an earthquake, fire, or flood, you can avoid huge losses. The lights are waterproof and come with sturdy metal frames that keep them safe during emergencies.
Many different types of LEDs are available on the market today; this makes it difficult for hospitals to choose the best one for their requirements.

Here are some features that you should look for when deciding on what type to buy:

– Color Temperature

– Coverage Angle

– Lumens per Watt

– CRI – Photometric Data Table

LEDLUCKY offers various medical-grade LED lights in all shapes and sizes with many characteristics and prices.

You can find everything from round, square, and rectangle panels to linear modules.

The panels come with different brightness levels, so you can select the desired level depending on your needs.
The experts at LEDLUCKY are happy to answer any questions related to finding the best fit for your facility.
Don't hesitate to tell us about your needs