Edge series LED high bay lights have 7 years warranty and super high lighting quality, specially designed to illuminate large indoor spaces creating a comfortable lighting environment plus saving more energy as a bonus.
It's most suitable for commercial and industrial premises with over 4m high ceilings, such as shopping malls, shopping centers, offices, airports, indoor gymnasiums, warehouses, factories, etc. PC lens creates comfortable light with a UGR value under 22, which is much lower than the industry standard; this assists to reduce visual fatigue caused by glare and improves the safety of the workplace greatly.
The unique optical design distributes even light for the whole lighting environment, making the most use of the light with lower glare. Combine the selected LEDs component and unique optical design to achieve a better lighting effect with No stray light or yellow light ring around.
Distinctive Square Appearance.
Concise and flat design, large light-emitting area, SDCM<5.
Built-in driver and sensor.
Unique square and flat design saving packaging cost.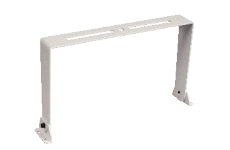 U-shaped rotatable bracket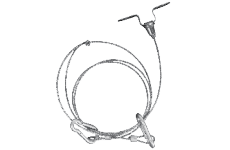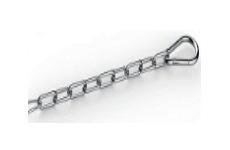 Product Size Chart(unit: mm)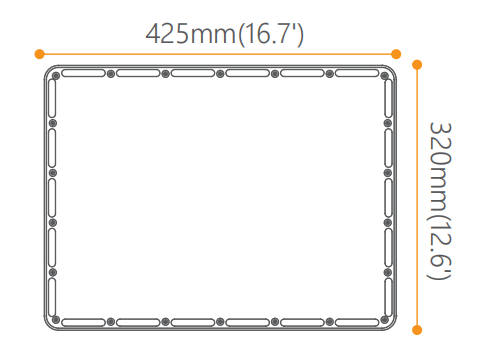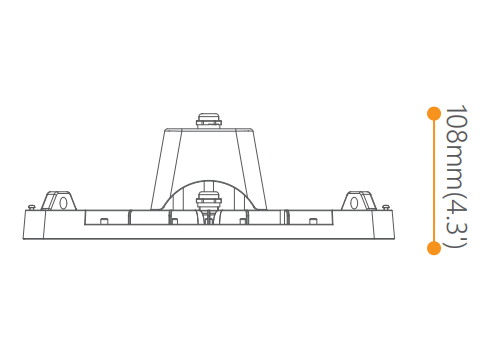 Don't hesitate to tell us about your needs