Vigilant has an absolute competitive edge in channel low-power floodlights, which are extremely cost-effective. It uses a small lens splicing scheme, lens replacement is convenient, customers can make appropriate choices according to their needs.
45W/60W/100W/135W/180W/240W/320W optional
The compact design of structure save the shipping cost at most maintaining the superb heat dissipation ability.
Adjustable projecting angle, easy to dismantle and maintain.
More widely usage fields.
Changeable lens available to reduce inventory cost.
VDE/UL listed 3*1.0mm² rubber cable with cold-pressed terminal.
.ies/.ldt files are available.
120lm/W, 125lm/W, 130lm/W, 140lm/W
Tiandian3030:153,
[email protected]
, 96,
[email protected]
, 46,
[email protected]
. Sanan 2835:123,
[email protected]
, 77,
[email protected]
, 37,
[email protected]
Lifud/ TUV CE listed Brand Driver
Product Size Chart(unit: mm)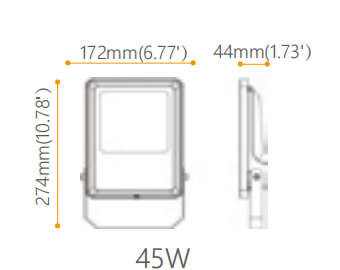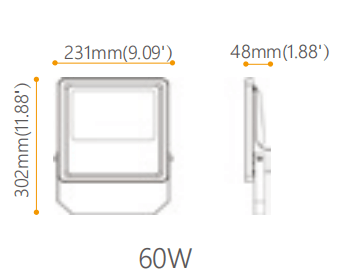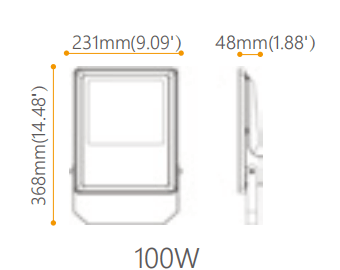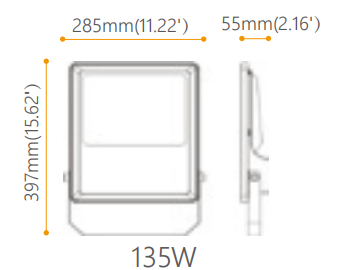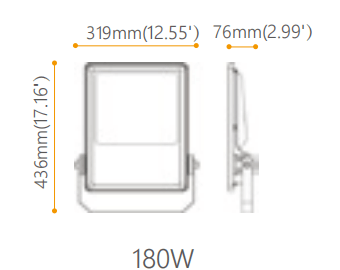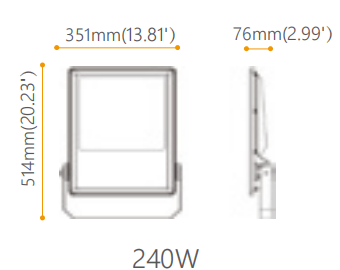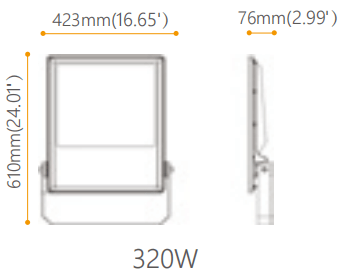 Don't hesitate to tell us about your needs