The Ultimate Guide to Mining lighting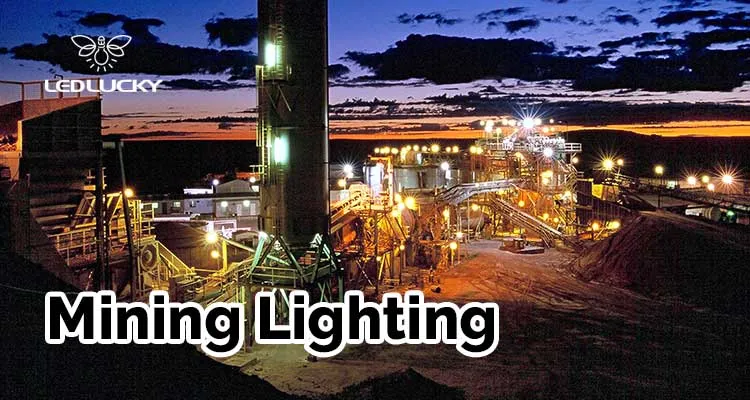 The mining industry has improved its performance tremendously over the years. The main reason behind this is lighting. Mining lighting has made it possible for all types of minerals to be extracted. Without mining lighting, it would be impossible for companies to work on huge projects across the globe. It has made it possible to go deep within the earth's surface and mine in the deepest of caves. No matter how deep miners might be, the lighting is bright enough to make the mines accessible to them.
1. The Benefits of Using LED Lighting at Mines
If there is one thing that has been noticed over the years, it is the popularity of LED lighting at mines. Just about every major mine across the globe uses LED lighting. There is simply no other lighting option that compares to its capabilities. Anyone who wants to get LED lighting for mines should read the following benefits of LED lighting to make their decision. They cover everything about the lighting in detail so that you will know what to expect for them.
One of the best things about LED lighting is that it is anti-vibration. This makes it the perfect option for mines. Since mines experience explosive activities from time to time, anti-vibration is a feature that lighting needs to have. Hence, it makes sense to get LED lighting for mines. There is no other option that offers such a high level of anti-vibration. You will be surprised to know just about what the lights will be able to withstand.
Besides, when you use LED lighting, you do not have to worry about the lighting getting damaged due to anti-vibration. The latest LED lights are extremely powerful and use the most innovative technology to offer amazing anti-vibration capabilities that will blow your mind away.
Another great thing about LED lighting for mining is that it offers a long lifespan. Since mining lasts many years, it is crucial that the lighting lasts a long time as it can be difficult to replace the lighting. LED lighting is the perfect option as it tends to offer a lot more durability than any other option out there. Besides, as there would be no need to replace the lighting frequently, you will end up saving money. It is something that cannot be overlooked when working on a mining project.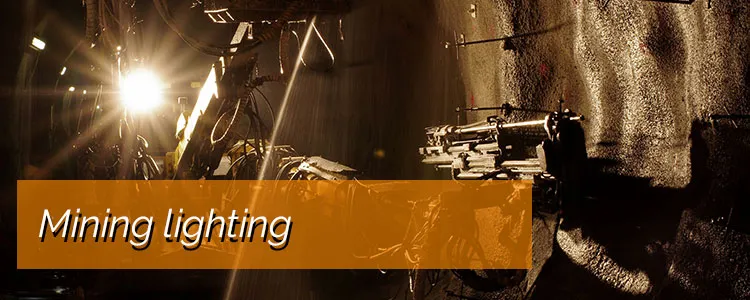 LED lighting at mines instantly lights up. It contains motion sensors that automatically detect when someone is passing by and light up immediately. This means that there would be no need to monitor the lighting as it would switch on its own. Moreover, the lighting would stay lighted when there is someone there. Otherwise, it would switch off. This would allow you to benefit from significant cost savings. You will be shocked to know how much money you will save and will blame yourself for not opting for LED lighting much earlier. LED lighting is a solution that mines cannot survive without. There would also be no need to hire someone to switch on the lights for the miners as the lights would switch on their own.
If there is one thing about LED lighting that everyone loves, it is the fact that it offers great energy savings. You will notice that your energy bill reduces by as much as 70 percent when you switch to LED lighting. This makes it the ultimate option for mines.
At the end of the day, the cost is something that you have to take into account. Hence, it is a good idea to use LED lighting at mines. The energy savings will allow you to invest in the latest technology and boost your overall profit margin. Reduce your energy bills considerably by making the switch to LED lighting. You will not regret it at the very least.
LED lighting tends to be highly energy efficient. This means that less light pollution is released. Thus, you would get to prove to your customers that you care about the environment and benefit from the good press. Less light pollution will allow you to play your part for the betterment of our environment. It is something that more and more companies are focusing on today and so should you.
1.6 Support Motion Sensor
In addition to the above benefits, LED lighting supports motion sensors. This means that the lighting would only switch on when it detects movement. If there is nobody around the LED lighting, the lighting would automatically switch off. This will help you enjoy major cost savings. Besides, it is the most efficient way to run a mine. Motion sensors are simply amazing and the fact that LED lighting supports motion sensors shows how important it is to choose LED lighting.
2. Advantages of LEDLUCKY Mine Lights
When it comes to LED mine lights, LEDLUCKY is a major brand that you need to know more about. Its LED mine lights are simply out of this world. You will be amazed by their performance and capabilities. If there is one brand that is highly recommended, it is LEDLUCKY. The following advantages of LEDLUCKY mine lights will open up your mind to the beauty that the lights are.
2.1 Lifespan Up to 100,000 Hours
The best thing about LEDLUCKY mine lights is that they offer a lifespan of up to 100,000 hours. When you convert 100,000 hours into days, you will get to know just how long of a time it is. LEDLUCKY mine lights last over 10 years. You can easily expect them to continue to operate even after 11 years.
Besides offering a lifespan of over 100,000 hours, you will also benefit from the mine lights offering continuous uniformity in light throughout their life. It is something that is truly commendable about the lights. A lifespan of over 100,000 hours should be enough for the duration of the mining project. Hence, LEDLUCKY mine lights make for a single-time cost. Then, you can reap the benefits of the lights.
2.2 Use Durable Die-Cast Aluminium Material
Another benefit of opting for LEDLUCKY mine lights is that they are made of durable die-cast aluminum material. It is the type of material that withstands all types of weather conditions. No matter what the weather conditions might be at the mining site, the LED lights will continue to illuminate the entire site with superior lighting.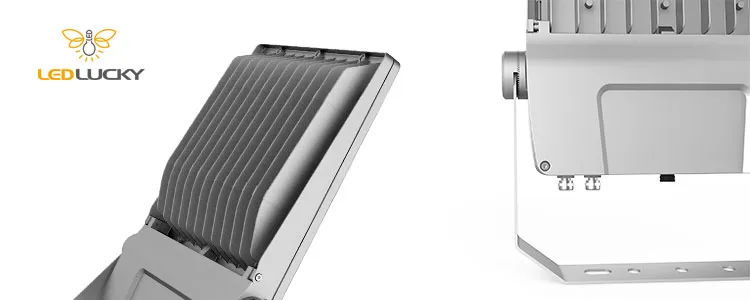 2.3 Anti-Vibration Design
LEDLUCKY mine lights have an anti-vibration design. This means that will be able to withstand explosions and a lot of impacts. As mining projects involve a high degree of impact, you will find the lights to be just what you need. Their anti-vibration design ensures that the lights continue to operate even after huge impacts. Thus, work will carry on as usual.
2.4 High Light Efficiency
High light efficiency is also offered by LEDLUCKY mine lights. The light efficiency of Sirius S floodlight is up to 140lm/W. This means that the mining site will be perfectly eliminated and the likelihood of accidents occurring would be significantly reduced. High light efficiency is a quality that not many brands are able to offer. However, LEDLUCKY continues to outshine its competition. It is dedicated to offering the best lighting options.
2.5 Optional Beam Angle to Reduce Light Pollution
If you want to reduce light pollution, you can make use of the optional beam angle provided by the LEDLUCKY mine lights. It is up to you to select the beam angle which you find suitable. There are various beam angle options offered by the lights. You can choose the one that is best for the mining site. LEDLUCKY is a brand that continues to introduce new beam angle options.
2.6 IP65 Waterproof and Dustproof
Forget about water or dust damage with LEDLUCKY mine lights. The lights have an IP65 rating which makes them waterproof and dustproof. Once you install the lights, you do not need to stress about the lights malfunctioning due to water or dust. Continue using the lights regardless of water bursts or leakage. It does not get better than this.
2.7 Equipped With Smart Control System
Maximize productivity by taking advantage of the smart control system offered by the LEDLUCKY mine lights. They are fully equipped with the latest smart control system that allows you to perform all types of tasks. Now, you can take control of the illumination remotely. You do not need to be present on-site to manage the illumination and can control it on the go.
Finally, LEDLUCKY mine lights come with a 5 years warranty. If anything happens during this period, you can contact the company for a replacement or repair. This makes LEDLUCKY the perfect company to purchase LED mine lights from. The company is committed to ensuring that the needs of its customers are perfectly met.
Once you have read this guide, you will know everything about mining lighting. Make sure to purchase LED mine lights from LEDLUCKY as they are simply the best.
See the LED Mining Lights: SIRIUS S LED FLOOD LIGHT 
Thanks for reading. We also provide other LED lights as while. Click the below link to view if you are interested.
Don't hesitate to tell us about your needs