A Comprehensive Guide to Proper Exhibition Lighting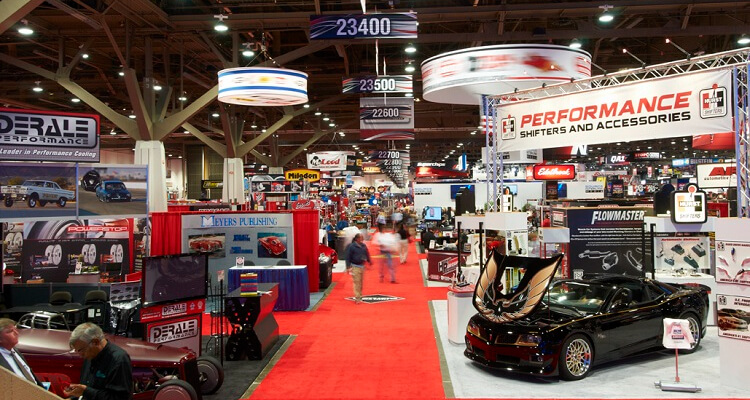 Exhibition lighting is a critical aspect of any museum or art gallery exhibition. Proper lighting brings the art to life and sets the right atmosphere for an exhibition. There are several different types of exhibition lighting. This article will take a comprehensive look at the types of exhibition lighting offered by LEDLUCKY. We will also provide you with answers to FAQs, in order to help you make a sound decision for your next exhibition. Let' s get started!
1. LED High Bay Light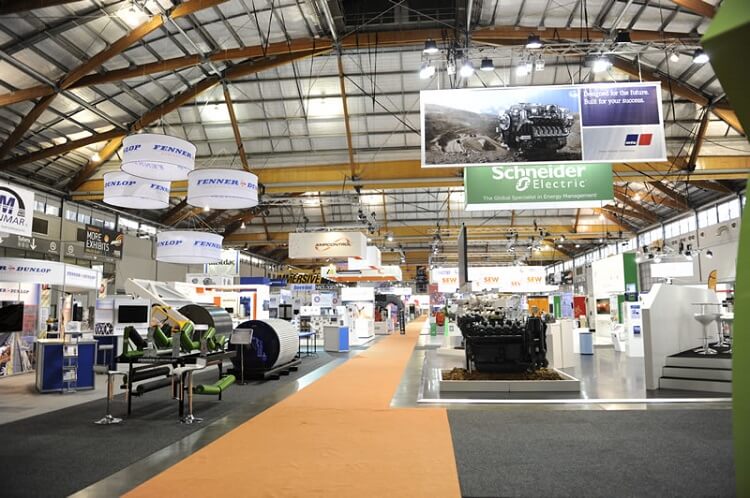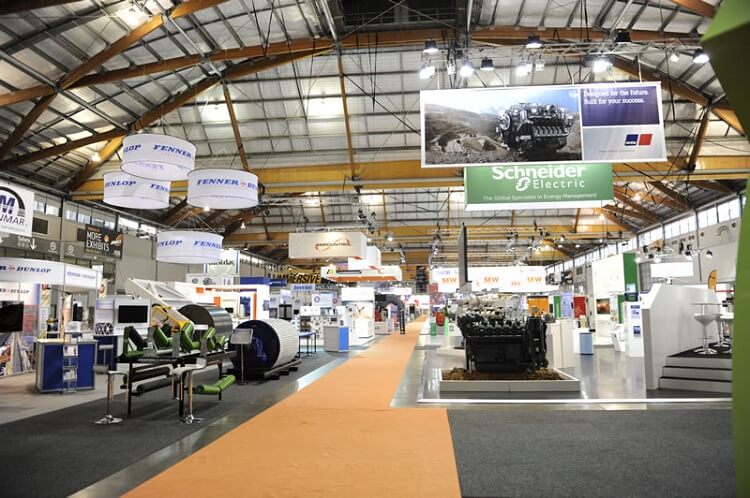 The LED High Bay Light is a high-intensity, high-powered white light. You can use it in any area with a need for illumination. They' re also a key component of any exhibition lighting system. They provide the ambient light that makes up the background of your exhibit space and a safety lighting feature. Choosing LED high bay lights for your exhibition hall is a cost-effective lighting solution. They' re much more energy-efficient than traditional metal halide or fluorescent lights. Moreover, they' ll last for many years with very little maintenance. These lights have three modes: warm white, cool white, warm white, and blue phosphor LEDs.
Here's why you should get these lights:
Suitable for Installation In the Exhibition Hall Installing them in your exhibition hall will give visitors a well-lit space to view your products or displays. And because they' re so energy-efficient, you' ll save money on your monthly electricity bills.
High Luminous Flux
The most vital thing to consider in exhibition lighting is the luminous flux. A light source's lumens are necessary for determining how bright it is. LED high bay lights can provide a very high luminous flux level. This makes them ideal for use in areas where a high level of illumination is necessary, such as exhibitions.
Positioning the LED High Bay Lights in your Exhibition Hall
To illuminate a large area, you should place them at least 20 feet away from the display objects. It is vital to direct the light down so it does not shine into any eyes or faces.
2. LED Flood Light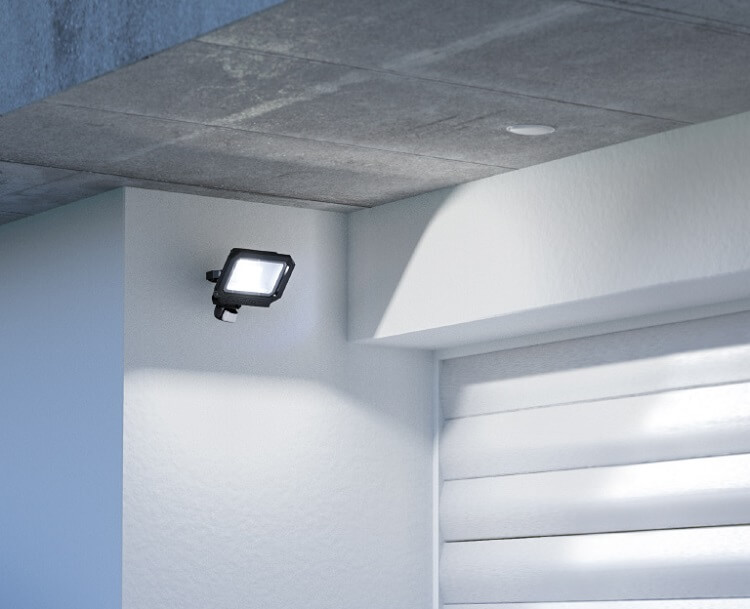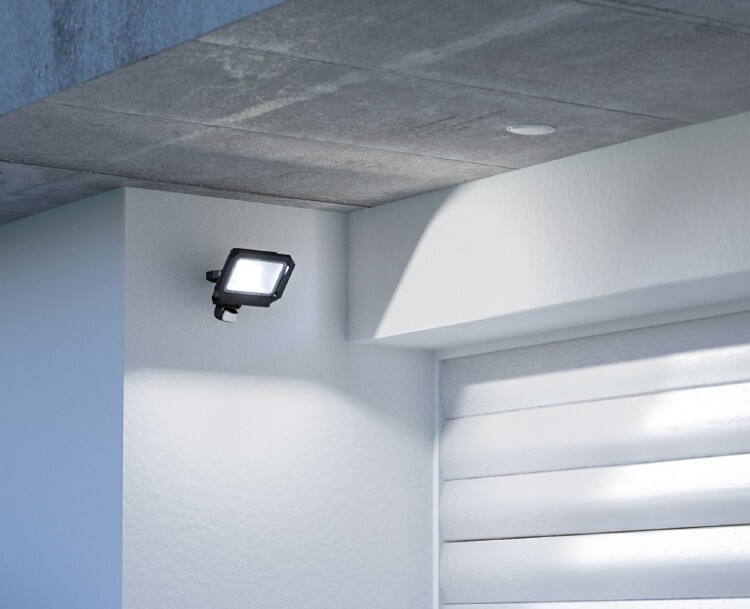 LED flood lights are one of the most popular choices for exhibit lighting. They' re energy-efficient, long-lasting, and offer a bright, even light ideal for showcasing exhibits. They' re great if you want a lighting option to help your exhibit stand out. Their top advantages are as follows:
Suitable for Wall Mounting
LED Flood Lights are perfect if you need to mount your lights on a wall. You can use a simple screwdriver to install them. You can even use suction cups if you don't have any screws handy!
Multi-angle Installation
You can use LED flood lights for both indoor and outdoor venues. They' re also suitable for many angles and installations. With these lights, you won' t have to worry about unbalanced or out-of-place lighting.
These lights also create unique designs and accents in your event space. They will adjust the angle of the light to match the lighting effect according to your needs.
3. LED Tri-proof Light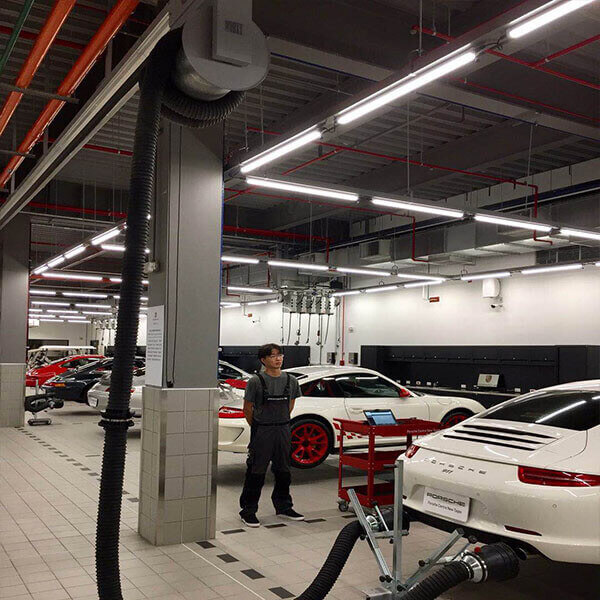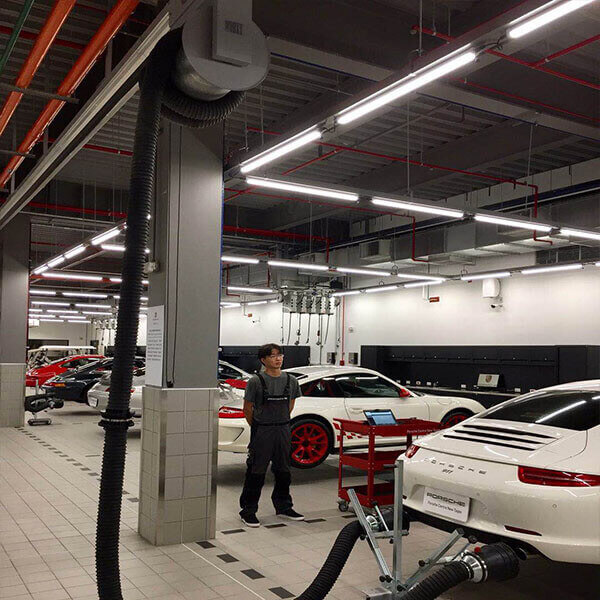 The LED Tri-proof Light is excellent for booth and indoor events. You can use it anywhere you need to create an image of cleanliness. With it, you can spread an impressive amount of illumination over a wide area. 
What is the brightness of an LED Tri-proof Light? The LED Tri-proof light is available in three different brightnesses:
· High (640 lumens)
· Medium (400 lumens)
· Low (200 lumens)
Wide Beam Angle
LED Tri-proof lights have a wide beam angle, meaning they can cover a large area of the booth. This is great for events such as product launches or concerts. So you don't need to worry about how far back you can sit and still be able to see the speaker.
With a wide beam angle, you can have more light on your art and less on the walls. This is especially vital if you're using your space for commercial purposes.
Easy to Install
LED Tri-proof Lights are easy to install. You can get them up and running before your event starts. You can install most of them in less than 15 minutes! So if you're looking for an easy way to light up your space, an LED Tri-proof Light is the way to go!
Small Size and Lightweight
These lights are small enough to fit into tight spaces and are lightweight. They don't weigh down on your event or concert. They're perfect for any event and will ensure your audience will enjoy their time spent under them!
4. LED Panel Light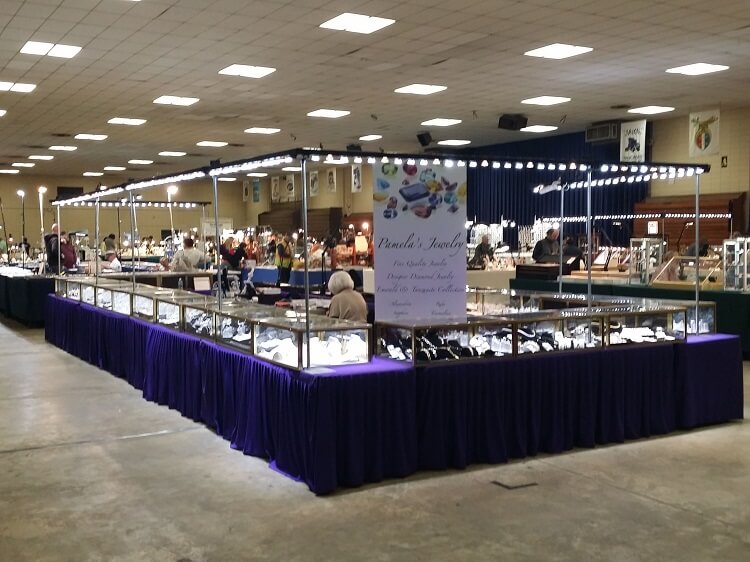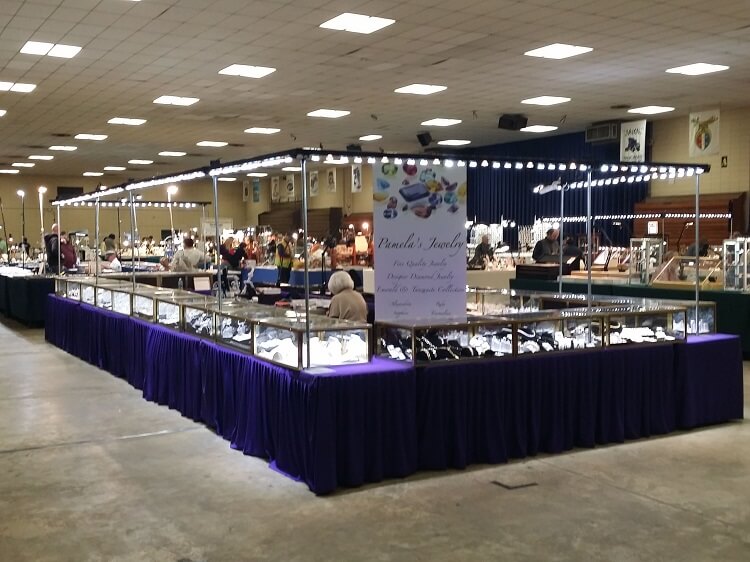 With the development of LED technology, LED panel light has become one of the most popular lighting sources. You can use this sleek and stylish light in various settings, including exhibitions and homes. Panel lights are also energy-efficient, which is vital for any event trying to be sustainable.
Large Light-emitting Area
LED panel lights produce a large amount of light with a diameter comparable to that of an average flashlight, unlike traditional incandescent light bulbs.
Uniform Light
Exhibitions need good lighting to make sure attendees can see the displays. LED Panel Light is a uniform light that can illuminate a display. It is uniform, making it suitable for large-scale exhibitions, shopping malls, and offices. This is crucial because it ensures that everyone looking at the display can see it, no matter where they' re standing.
Various Installation Methods
LED Panel Light is a high-quality and durable light source. You can apply it to various installation methods, such as hanging, wall mounting, and free-standing.
You can use these LED panel lights in exhibitions, trade shows, and other public places. You can also install them in indoor or outdoor locations. They are also suitable for artificial lighting.
Aesthetics – Beautiful Appearance
LED panel lights with high brightness and low power consumption can bring great visual effects to your exhibition or event. They have a beautiful appearance, with a high degree of clarity and luminance.
They also have a good color rendering index (CRI) of 80 or above. They' re suitable for applications in which aesthetic requirements are vital.
5. Some Common FAQs About LED Exhibition Lighting
What Are the Benefits of Proper Exhibition Lighting?
Exhibition lighting is a key element in any successful exhibition or display. It highlights specific areas of interest and creates an inviting and impressive atmosphere. There are many benefits to using proper exhibition lighting, including:
Improved Visibility
One of the main benefits of proper exhibition lighting is that it can improve the visibility of exhibits. Poor lighting can make exhibits appear dull, while proper lighting can make them stand out and be more eye-catching. This is especially crucial for exhibits that are in dark or dimly lit areas.
Increased Sales
Another benefit of proper exhibition lighting is that it can increase sales. This is because lighting can affect how visitors perceive an exhibition. Good lighting can highlight the key points of an exhibit and make it more appealing. It can lead to more foot traffic and better engagement with the exhibition.
How Do I Choose the Right Exhibition Lighting for My Needs?
There are a few factors to consider when choosing exhibition lighting for your display.
The first is the size of the space you're working with. You'll need to ensure there is enough light to illuminate the entire area.
The second is the type of light you want to use. Various options are available, from LED to halogen to fluorescent. Each has advantages and disadvantages, so you'll need to choose the one that best suits your needs.
The third and final factor to consider is the color of the light. This is vital because the color of the light can affect how your display looks to viewers. For example, warmer colors will make your display appear more inviting, while cooler colors will give it a more modern look.
Considering these factors, you can choose the right exhibition lighting for your needs.
Where Can I Buy the Best Exhibition Lights?
Many exhibitions, from museums to art galleries, rely on good lighting to highlight the displayed products. When organizing an exhibition, you'll need to find the right exhibition lighting to make sure you see products in the best light.
LEDLUCKY is a leading provider of exhibition lighting. We offer a wide range of products designed to showcase your products in the best possible light. We also have a team of experts who can help you choose the right lighting for your specific needs. LEDLUCKY is the best place to start your search if you're looking for exhibition lighting. Contact us today to learn more about our products and services.
Conclusion
Exhibition lighting is a critical component of any art exhibit. The right lighting can make the artwork come alive, while the wrong lighting can make it appear unappealing and lifeless. This guide provides a comprehensive overview of the different types of exhibition lighting and answers FAQs about them. We hope that this guide proves useful for both exhibitors and trade show professionals who plan on exhibiting anytime soon.
View more high bay lights if you are interested.
Don't hesitate to tell us about your needs