Khao Kradong Stadium (BURIRAM UNITED)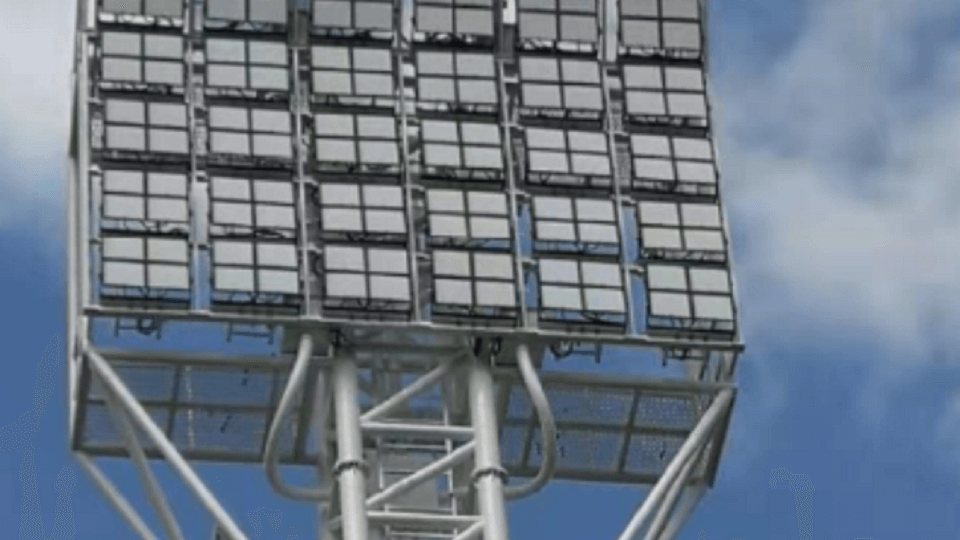 This project started from August of year 2019,and the original option is ArenaPro 1500W model 5 modules.
We provided the sample for approval end of August,and the result is good.Later on customer found the installation problem due to the actual application facilities limitation of height,which allow the luminaire height not more than 80cm,but ArenaPro 1500W 5 modules height is 945cm.
So we swift the solution to ArenaSharp 1500W 4 modules,which height is only 74cm.The first sample was delivered to customer in January 2020,and the test result is pretty good.Then new problem occured,that the total fixture weight is 52kg,end user would like to reduce the weight considering the insallation.Our product team started the job of weight reduction immediately,and provided solutions by reducing the heatsink weight,the bracket structure redesign and remove the glass cover,finally the total weight is reduced from 52kg to 30kg only. During the heatsink molding process,we were waiting for the project confirmation until April 2021.
Considering the project deadline is extremely urgent for customer,we were trying the best to finish the order within 30 days by our supply chains management.The project was succesfully completed in June 2021,and final performance far more beyond end user's expectation.
Don't hesitate to tell us about your needs