High Cost-Effective Street and Road Lamp Light List of Price
How Much Do the Road Lighting Cost?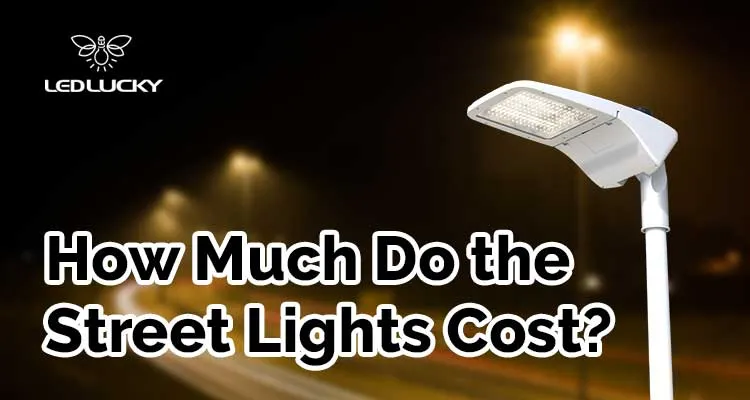 Street lights are extremely important. It is impossible to think of a life without them. Street lights help keep the streets illuminated throughout the night so that we can venture outside once it gets dark. When it comes to the cost of high cost-effective street lights, not many people know how much money needs to be spent. However, there is no need to worry as this post takes a close look at all the costs list of street road lights you should mind. It is always beneficial to know the truth in advance for a successful project.
Since there are various applications of street lighting including sidewalks, squares, pavement, and highways, different types of street lights are used. The most commonly used street lights are high-pressure sodium, metal halide, fluorescent, halogen, and LED. By installing street lights, you get to make sure that there are no injuries or accidents. You also get to ensure that drivers and pedestrians are safe.
1. How Much Does It Cost To Replace Street Lights?
Before we consider the cost of street lights, it is crucial to know how much it costs to replace street lights. If you already have street lights, you need to first determine the amount of money that will need to be spent on disposing of the street lights. Keep in mind that the replacement and disposal of street lights can be quite expensive. Hence, you should be prepared to spend money. The following equation will give you an idea about how much you would need to spend to replace street lights
Lists of Replacement of Street Road Lights and Price = Cost of Replacement Bulbs + Truck Rental + Rental of Man Lift + Salary of At Least 2 Workers
The cost would roughly translate into $800 for each project at the very least. However, in most cases, it is possible for the cost of replacement to be a lot more. Hence, you should budget your expenses accordingly. The cost of lighting varies from $2,000 to $4,000 in most cases.
2. How Much Does It Cost To Install High Cost-Effective Street Light?
The cost of the installation of street lights varies depending on the type of lighting and power. For example, if you installing 100W LED equivalent street lights, you would need to spend at least $110 for the installation. Although LED streetlights might be more expensive than high-pressure sodium lamps or halogen lamps, they provide you with over 80,000 hours of lighting. Thus, you would get lighting for more than 8 to 10 times as compared to other options. When installing street lights, you need to spend on manpower and the installation itself. The estimated cost of street light poles is around $2,000 to $3,000. The cost of installation tends to be more than $1,000 in most cities. However, if your project is for a bridge or highway, you will need to spend 20 percent more.
Now, you must be wondering why the road street lamp installation price is very high by reading the list above. It is because labor and lifting platforms can be expensive to acquire. In addition to this, the entire process of installation can be very time-consuming for most.
3. How Much Does It Cost To Run Street Lights?
Once the street lights have been installed, you need to know how much it would cost you to run them. Generally, when you purchase LED street lights from LEDLUCKY, you will get to save money. Read on to learn the cost of power consumption of street lights for each day. Let's consider a kilometer long two-lane expressway that has a pole distance of 40m and uses 100 watts LED street lights. There should be 40 LED lights working. Thus, the average electricity cost should be around $0.12 kW/h. Keeping this in mind, the running cost of the street light would be 40 x 100 x 0.12/1,000 = $0.48 an hour.
On the other hand, if you use high-pressure sodium street lamps, halogen lamps, and metal halide lamps, the cost of running the street lights would be $1 an hour. To calculate the cost of operating a kilometer of street light a day, the following formula will help you out.
$0.48 x 12 = $5.76
The above example is based on 12 hours of operation. This would result in $172.8 monthly.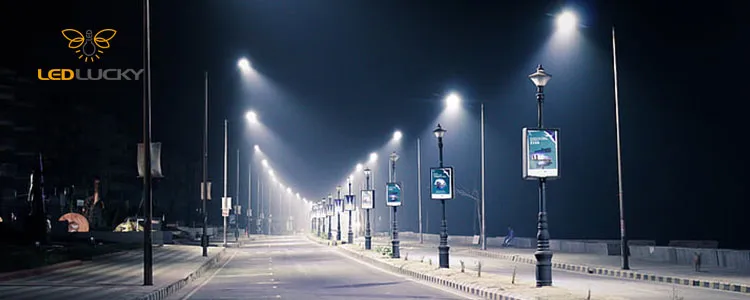 4. How Much Does It Cost To High Cost-Effective Street Light?
When you purchase LED high cost-effective street lights from LEDLUCKY, you will benefit from close to zero maintenance costs for at least 10 years. The reason why you would not need to spend much money on the maintenance of LED street lights is that they are highly durable. If you get solar LED lights, the power consumption and electricity costs would be reduced further.
In the city of Los Angeles, 42 million dollars are spent every year for monitoring and maintaining over 200,000 lights. This results in $200 being required for each light to continue working. Now, the reason behind the high cost is the fact that the lights are placed at a height which is not easy for a person to reach without the help of a cherry picker or truck. It is important to keep in mind that the cost of maintenance varies depending on the type of street light used. For instance, LEDs offer the lowest maintenance costs as compared to other outdoor light options such as HPS lamps. Besides, they also tend to last much longer, especially when you purchase LED street lights from a reputable brand like LEDLUCKY. You will get a road street lamps list, and all the light's prices are satisfactory.
Street light maintenance is vital for ensuring that the street lights continue to operate and keep the roadways accessible and safe. Besides just tracking the lifespan of the bulb, there are many other parts that also need to be monitored. Add a maintenance routine to extend the life of the fixtures.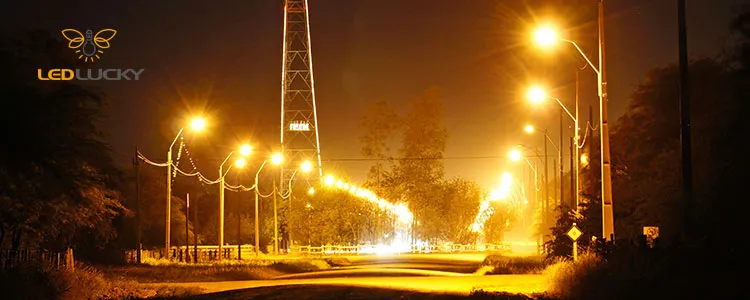 Once you have gone over this post, you will know how much street lights cost. Make sure to go through the entire post to know about each and every cost associated with street lighting. Invest in the best lighting by contacting LEDLUCKY.
See the LED Street Light
Thanks for reading. We also provide other LED lights as while. Click the below link to view if you are interested.
Don't hesitate to tell us about your needs