Dimmable Energy Saving High Bay Lights Price List
How to Light Up Your Warehouse with High Bay Lamps?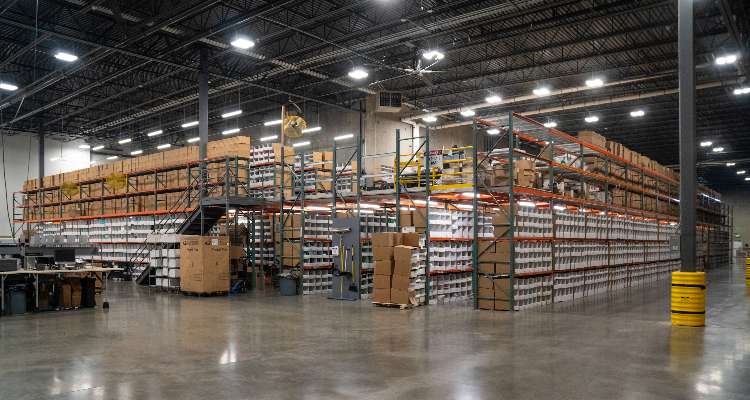 If you're looking to replace your warehouse high bay lighting with something more energy-efficient and brighter, you might be interested in warehouse LED high bay lighting systems.
These light fixtures are very bright, even at high altitudes and long distances, while using less energy than traditional fluorescent lights.
Here's an overview of warehouse LED high bay lighting systems, plus some info on the advantages they offer over conventional high bay lights.
1. When To Replace Your Warehouse High Bay Lighting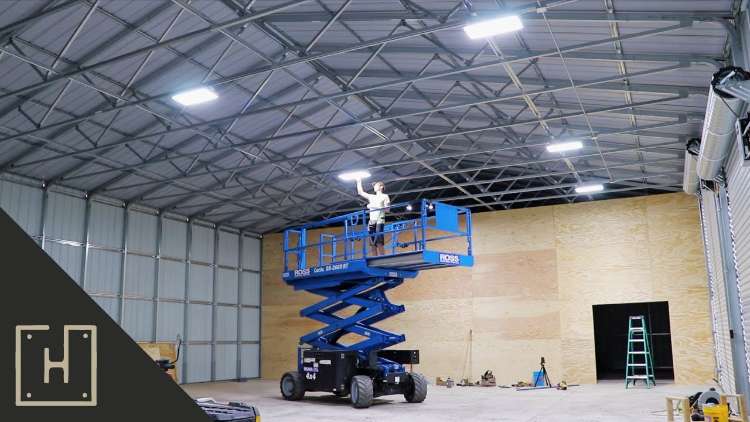 If you are looking at your warehouse and wondering if it's time to change out the lighting. Here are a few questions to ask yourself:
1.1 What type of high bay lighting are you using?
You can easily switch to LEDs if you have HID or high fluorescent bays.
There are two warehouse LED high bay lighting types: retrofit and replacement.
A retrofit kit is designed for your existing fixtures and requires a short installation time.
There are also many other benefits to installing LEDs, such as brighter lights, more uniform light coverage, and being environmentally friendly.
1.2 Are your High Bays always on?
Most warehouses have an area where the lights are always on, no matter the time of day.
However, these high warehouse bays can use a lot of electricity, which is expensive and creates a lot of excess heat.
Luckily, there are many ways to reduce the amount of power your high warehouse bays use while still being able to see well enough to work.
Moreover, switching to LED high bay lighting will help save you a ton of money on your electricity bills and reduce how much waste heat you have.
1.3 Are your high bays controlled manually?
One of the most important things to consider when upgrading your warehouse lighting is whether or not a manual switch controls the lights.
Automated controls can allow the lights to turn on and off at pre-set intervals.
LEDs also tend to be less expensive than high bays that are controlled manually. So, this is an area where saving money goes hand in hand with being green.
1.4 Are any of your high bays out right now?
If your high bays are out, you might have lighting problems. One thing you could do is replace the lights to see if that solves the problem.
You could also try adding more lights or putting up better reflective materials to see if it helps.
LEDLUCKY provides a wide variety of warehouse high bay lights. We also offer warehouse supplies such as fixtures and power supplies.
1.5 Are your light levels low, making it difficult to see?
Many warehouses need an additional light source to help workers see what they're doing.
They often use fluorescent lights, but LEDs are better for warehousing because they last up to ten years.
This is a significant advantage when you consider that fluorescent tubes only last about six months.
Also, warehouse LED high bay lighting uses less energy than standard fluorescent and incandescent lighting.
2. What factors to consider when choosing warehouse high bay lights?
When it comes to choosing warehouse high bay lights, here are some factors to consider before buying your high bay lights:
2.1 What power (wattage) do you need for Warehouse lighting?
High bay warehouse lighting is typically a metal halide or high-intensity discharge (HID) fixture. Most of these fixtures are between 150 and 250 watts.
This wattage will depend on the size of your space and how much light you need.
For example, if you have a 15-foot by 40-foot room with an 8-foot ceiling, you would need about 180 to 240 watts for this space.
However, if your ceiling height is 12 feet and you know the exact square footage of a room, you would need about 90 to 120 watts for this space.
2.2 How many LED high bays do you need?
The best way to determine how many high bays you need is to decide how many linear feet of space you have.
For example, if your warehouse is 400 feet long, you need at least four fixtures. If it is 200 feet long, then three fixtures should be sufficient.
You also want to consider the height of your ceiling and the number of shelves or racks in your warehouse.
2.3 How Reliable are LED High Bay Lights?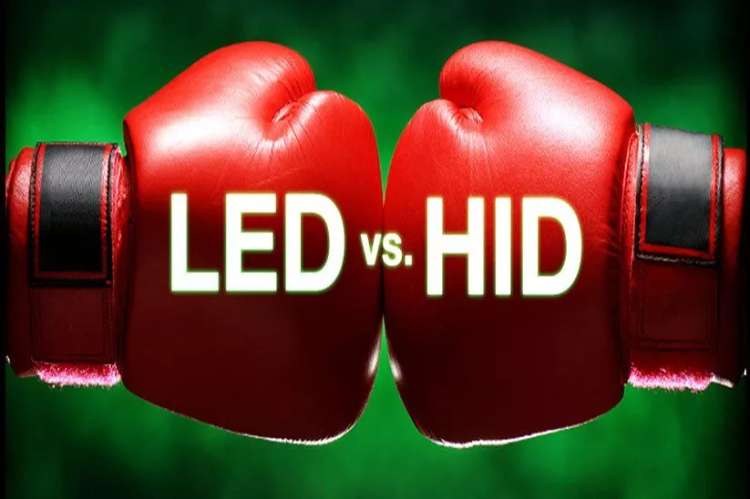 LED lighting is very reliable. LEDs can last 50,000 hours with little to no reduction in brightness and color quality.
One of the key benefits of LED bulbs is that they don't contain toxic materials like mercury or lead.
Mercury can contaminate soil and water, while lead has been shown to damage the nervous system.
LED lights are a greener alternative to traditional high bay lights because they produce less heat and use up less energy.
They require minimal maintenance when compared to HID bulbs which need replacement every 12-14 months.
It's estimated that over $50 million worth of fossil fuel could be saved if just 1% of warehouses converted from HID lamps to LEDs.
Not only will this reduce CO2 emissions, but it will also eliminate blackouts and brownouts due to increased electricity usage.
The increased longevity of LED light bulbs means less waste as well as money saved on replacements.
LEDLUCKY offers warehouse-led high bay lighting that operates at a lower temperature than fluorescent fixtures and produces fewer glares.
2.4 How Much Money Will the LED High Bay Lights Save Me?
Your business will save money with LED high bay lights. Investing in our LED high bay lights will also save you money on maintenance costs because there is less chance of an outage due to broken light bulbs.
LEDLUCKY offers many models of LED high bay lighting for businesses and warehouses. Several styles are available for the warehouse, each with a specific function.
We have the perfect design for you whether you're looking for security features or just in general.
3. Advantages of High Bay LED Lights
High Bay LED lighting has many advantages. Here are a few of them:
LED high bay lights are a new technology developed to last longer, use less energy and be brighter than traditional lighting.
The quality of an LED high bay light is measured in lumens per watt; the higher the number, the more efficient and brighter it will be.
Thus, LEDs offer the potential for significant reductions in operating expenses and environmental impact compared to metal halide systems.
You can save up to 80% on your electric bill with this type of LED fixture, with over 50% savings on maintenance costs. And, with all these savings, there is no reason not to switch.
High bay lights are usually installed in warehouses, factories, and distribution centers.
They can be mounted high up on the ceiling or wall to illuminate an ample space efficiently.
These lights are typically designed to last ten years or more. And, the bulbs for these fixtures must be very efficient because they're always turned on and use a lot of energy.
LED high bay lights are an excellent choice for warehouse lighting, including long-lasting and cool bulbs.
3.3 Durability & Sight Advantages
High Bay LEDs are far more durable than traditional fluorescent lights and last much longer.
The bright white light produced by this fixture eliminates any shadows that may occur from uneven surfaces on the ground.
So, it increases visibility and safety during any work operation.
High bay fixtures have a unique optical design that directs all of the light downward instead of to the sides.
We can see that high bay fixtures are a wise choice for anyone looking to purchase a new light fixture.
3.4 Better Light Uniformity
High bay lights give better light uniformity than any other warehouse lights because they are so high up. The more evenly the light shines, the fewer shadows there will be on the ground.
This means you can use your space more efficiently and have a safer environment to work in.
Additionally, the warehouse LED high bay light has many different qualities of light: cool daylight, warm incandescent and white fluorescent.
These three settings offer a variety of options for different tasks being done.
With the increased use of warehouse high bay lighting in commercial spaces, it is essential to understand how to install and maintain them properly.
The installation process can be quite complex and requires a skilled technician.
Choosing the right high bay light for your needs is also essential, as different fixtures will provide different brightness and light quality levels.
LEDLUCKY provides a large selection of lights to meet any need or budget. You may want a few larger lights for smaller areas or have many smaller lights scattered throughout the building, with one at every corner to help with visibility and safety.
Do not hesitate to contact us, if you have any questions about what kind of light would work best for your space.
Don't hesitate to tell us about your needs