Guides to LED Low Bay Lamps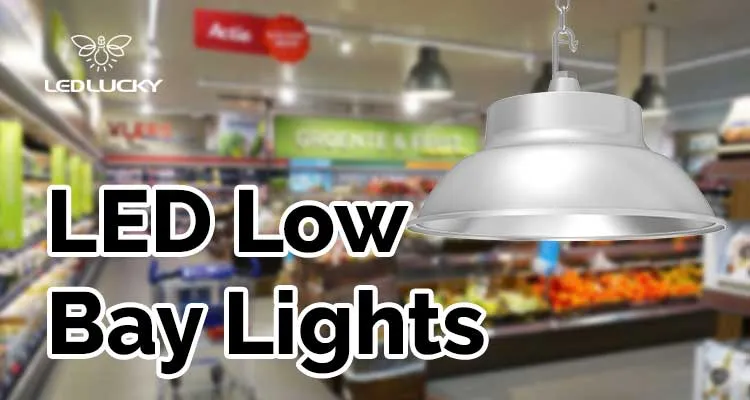 LED low bay lights have become extremely popular in recent times and for good reason. They are commonly referred to as industrial luminaries. They help provide general illumination in open, large indoor spaces that have a mounting height of less than 20 ft. or 6.1 m. One should not be dissuaded by the term "industrial luminaries". It does not literally mean a lighting system for industrial applications.
Being one of the most demanded lighting systems, LED low bay lights can be used for a wide range of applications. They are industrial-grade which means that they are capable of handling more extreme conditions and providing dependable performance, unlike most consumer-grade products. The commercial sector has benefited significantly from LED low bay lights. Commercial facility operators who have an interest in using the most powerful and efficient lighting solution use LED low bay lights to keep the commercial space perfectly illuminated.
1. What Are Low Bay lights?
Now, you must be wondering what exactly is LED low bay light. It is a type of lighting that is used for illuminating areas that have lower ceilings of 12 to 20 feet. Low bay lighting comes with diffusers towards the bottom of the fixture. The diffusers help diffuse the light and cut down the harsh reflections which are commonly caused by lower ceilings. Thus, you get a more natural look in the room, whether at home or at work.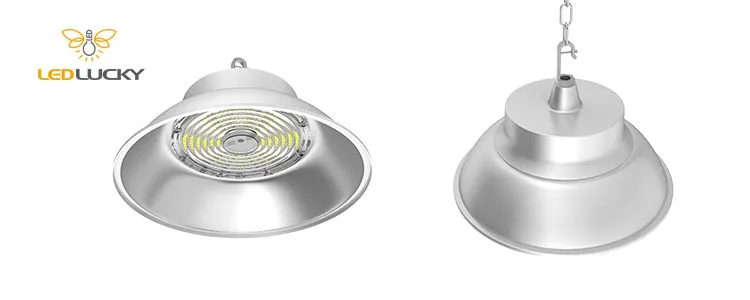 LED low bay light is very important for providing well-distributed and uniform light in open spaces. Buildings that have tall ceilings of up to 10 feet require bay lights to ensure that the entire space is sufficiently illuminated. Before you decide to install LED low bay lights, you need to consider the following.
The ease at which the fixture can be retrofitted.
The frequency of lights used in the space.
The height of the ceiling.
For more information pls go to Slim low bay lights
2. Where Are Low Bay Lights Used?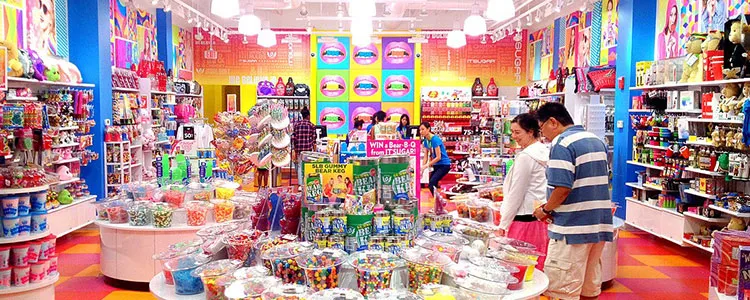 As you might have already gotten an idea about low bay lights, they are used for a wide range of purposes. Generally, you are most likely to find low bay lights at public buildings, retail businesses, and homes. They are also ideal for workspaces, garages, shops, and warehouses. High-performance LED low bay fixtures are the preferred choice instead of 175 to 400 watts metal halide / HID lamps. There are endless possibilities when it comes to LED low bay lights from LEDLUCKY. The lights are also an excellent option for most tight spaces. Lower ceilings that require an ample amount of light require them. With LED low bay lighting, the glare on lower ceiling is reduced while high light levels are delivered. Bay lights are ideal for large spaces as well such as manufacturing facilities, processing plants, warehouses, and factories.
3. What Are The Different Between Low Bay Lights And High Bay Lights?
If you are thinking of getting LED low bay lights, you need to know about the differences between low bay lights and high bay lights. Some of the differences between the two are mentioned below.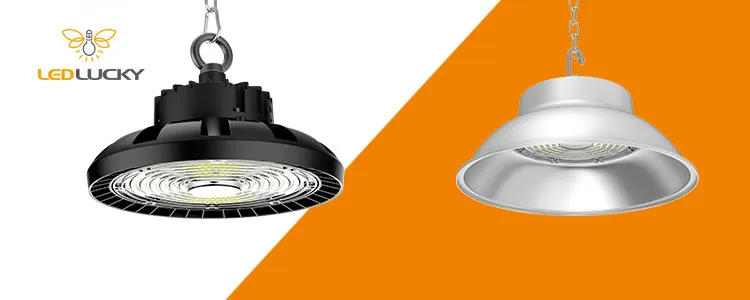 3.1 Height of Installation
Low bay lights are designed for ceilings that have a height less than 20 feet from the ground or ceilings between 12 feet to 20 feet to be more precise. On the other hand, high bay lights are commonly used for ceilings that are higher than 20 feet from the ground. They are suitable for floors of 20 feet to 60 feet.
Low bay lights are used in most commercial spaces including retail stores, petrol stations, and warehouses. High bay lights are normally used in commercial and industrial spaces. High bay warehouse lighting is a popular choice. Some of the areas of application include schools, university gymnasiums, municipal facilities, airport hangars, warehouses, and factories.
Low bay light provides a beam angle of 120°. The lens angle helps spread the light further into the building to help maintain the desired lighting level. It offers direct light to the desired places. Aside from low bay lights, high bay lighting boasts various beam angles including 120°, 90°, and 60°. Thus, high bay lights provide a much wider beam angle that allows for larger open areas to receive light.
Mounting low bay lights is much easier than high bay lighting. The low bay lighting fixtures are much lower which makes it a better mounting option. As for high bay lighting, the fixtures are much higher.
4. What Are The Benefits of LED Low Bay Lights?
There are many benefits of LED low bay lights as mentioned below.
The lighting quality is far superior in terms of lumen output, color temperature, and color rendering.
LED low bay lights have a much longer lifespan. This means that the lighting would need to be replaced less frequently as compared to other lighting options. Most LED lamps can easily last more than 50,000 hours. This means that they provide incredible value and less time is spent on changing the lamp.
Despite the fact that LED lighting may seem more expensive initially, it consumes less energy over time as compared to conventional lights. Thus, you get to save on utility. The lights do not waste any energy emitted.
LED low bay lights are ideal for low bay ceilings in comparison to other lamp types. They operate with no heat loss. Most lamps have little or a lot of heat loss while operating which results in a great deal of inefficiency. Get rid of unwanted warmth in temperatures with LED low bay lights.
LEDs provide the best performance as they are designed to consume less watts while offering higher lumen output as compared to most models in the market. Therefore, you get a higher return on your investment and lower electricity bills.
Once you have gone over this post, you will know everything about LED low bay lights. Make sure to get LED low bay lights from LEDLUCKY to ensure that you get the best lights.
See the LED High Bay Light
View more high bay lights if you are interested.
Don't hesitate to tell us about your needs