A Brief Guide to LED Batting Cage Lighting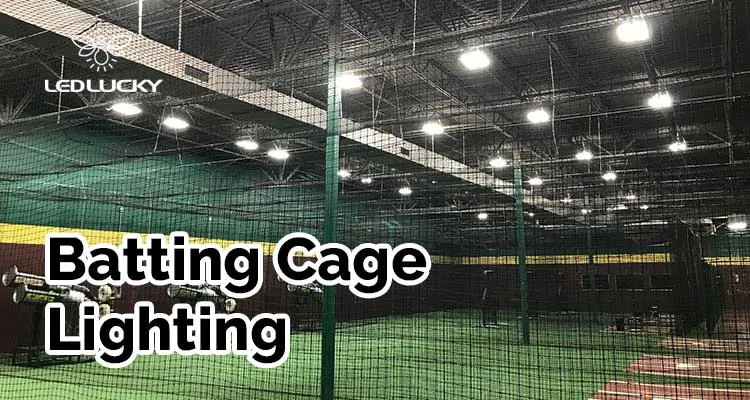 When it comes to baseball or softball, batting cages are a must. They are used for improving the ability of players to hit the ball. Lighting is required for night practice regardless of whether there is an indoor or outdoor batting cage. Generally, indoor batting cages are common where the climate does not permit outdoor activity.
The thing about lighting fixtures is that they mean more than just a source of light. By using them, it is possible to significantly improve the style and performance of the area. Without proper illumination, it is impossible for softball and baseball players to play or train. If you are interested in learning more about batting cage lighting, this guide is just for as it shares all the information that you need to know about batting cage lighting.
1. Requirements of Batting Cage Lighting
Just like any other type of lighting, batting cage lighting has certain requirements that need to be met. In order for baseball and softball players to practice and enjoy their respective sport, batting cage lighting is crucial.
Unlike a tennis field, a basketball court has indoor lighting that is much lower. There is a difference between indoor and outdoor lighting. Hence, understanding the requirements of batting cage lighting allows you to boost the performance of players and ensure that they have no trouble playing the sport.
Inside of the batting cage, the baseball tends to move at an incredibly fast speed. This makes it vital for players to see the ball clearly. Otherwise, they would miss it or be distracted by its glare. The main requirement of batting cage lighting is to provide uniform illumination throughout the perimeter. However, there are other factors as well that need to be considered.
Apart from the above, batting cages also require a much larger beam angle, especially since low bay lighting is used.
It is the angle of the lighting which impacts just how wide the beam spreads on the ground. For batting cage lighting, 90 or 120-degree lighting is perfect.
Now, it is possible to calculate the amount of power that would be required by measuring the size of the area and comparing it with the placement of the lighting. For every 1m2, 2.5W LED lights are required. 250W LED lights would be needed for a softball field that measures a hundred square meters. It is a rough estimation. Hence, it would be best to consult the matter with a lighting designer.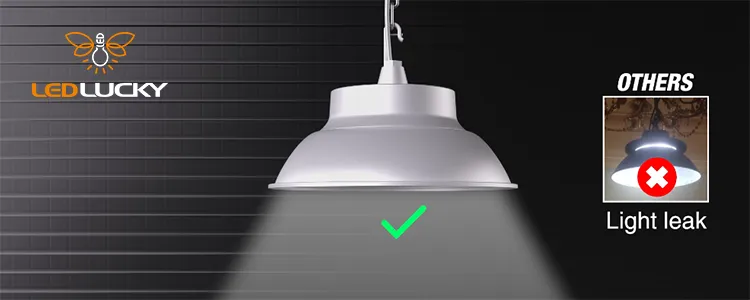 2. Factors to Consider Before Batting Cage Lighting Design
Besides knowing the requirements of batting cage lighting, you also need to know the factors which need to be considered for the design. These are mentioned below.
Since electricity costs a ton of money, it is important that you make sure that the batting cage lighting design ensures that energy is saved. It will allow you to benefit from reduced energy bills and you will not need to worry about keeping the lights switched on for a long time. We live in a time when companies are focusing on energy efficiency and you should find the latest options which offer energy saving options.
2.2 Illumination Uniformity
Another important factor that needs to be considered when determining the batting cage lighting design is illumination uniformity. There is no way around it as appropriate and adequate lighting is required for the illumination of the entire batting cage area.
The breadth and length of the batting cage need to be fully covered with lighting. Look into the minimum Lux and Maximum Lux of the lights. To determine how much uniform brightness is required for the batting cage, the following formula will come in handy.
Minimum Lux: Average Lux = 1. If you require batting cage lighting for recreational purposes, the uniformity can be 0.5 to 0.6.
Since baseball and softball fields are huge, it is important that the lighting is easy to install. Look for a variety that is super easy to install. Nobody has the time to sit around and spend hours trying to install the lighting.
Hence, make sure that the lighting can be easily installed and removed if needed. It is something that you cannot afford to overlook.
2.4 Anti-Shock and Anti-Fall
Baseball fields and softball courts tend to be high impact areas. This is why there is a need for lighting that is anti-shock and anti-fall.
If you want to ensure that the lighting stays in its place regardless of how much impact there is in the area, you have to install anti-shock and anti-fall lighting.
The anti-shock lens help protect the lighting from high impact. They allow the light to withstand as much as 200km/h of baseball direct hits.
Besides this, the lighting should be flicker-free. Baseball and softball matches are broadcasted live online for everyone to watch. Thus, to capture every single moment of the game, the lighting needs to be flicker-free and anti-fall.
The last thing you want is the lights falling and the live broadcast being disrupted due to it. Capture high-quality videos with ease by ensuring that the lighting can stand impact. It will also help promote the venue for future games.
If the lighting flashes, it would be impossible for the event to be covered on video. It would have a negative impact on the ability of the venue to host events. Moreover, significant flickering tends to irritate the eyes of the players and can prove harmful for their health.
3. Advantages of LEDLUCKY Batting Cage Lights
LEDLUCKY is a brand that never fails to impress. It offers all types of lighting solutions. If you are looking for LED batting cage lights, it is a brand that will not disappoint you at the very least. You will be amazed by the performance of their lights. The following benefits of LEDLUCKY batting cage lights will make you realize that they are the perfect brand to purchase all lighting from.
3.1 High Light Efficiency
One of the main benefits of using LEDLUCKY batting cage lights is that they offer a high light efficiency. High-quality LED chips are used to power the lights at a rate of 140lm/W which is twice as much as what metal halide lamps offer. Thus, you would benefit from greater brightness for half the energy.
Besides, as less energy would be used, you would also get to take advantage of lower energy bills. It does not get better than this.
Moreover, you can utilize the lighting simulation service of the company to further enhance the lighting performance. The software predicts the exact brightness outcome you require. It accurately and conveniently measures the lux level in every part of the field so that you get authentic results that you can rely on.
Batting cage lighting is prone to falling due to collision. However, LEDLUCKY provides an anti-collision net which will help keep the lights protected at all times.
As you already know that caged lighting fixtures are highly susceptible to impact from baseballs, it is something that you have to consider. The company truly does a great job of adopting anti-shock lens and adding anti-collision nets so that you can continue to use the lighting without having to worry about it getting damaged. This makes lighting from LEDLUCKY to be more cost-effective.
3.3 Multiple Installation Methods
A great thing about LEDLUCKY batting cage lighting is that it can be installed through multiple methods. You can either mount the lighting or have it installed on the ceiling. It is very easy to install the lights.
Hence, you do not need to wait around for the lighting to be installed. This makes it an excellent choice for everyone.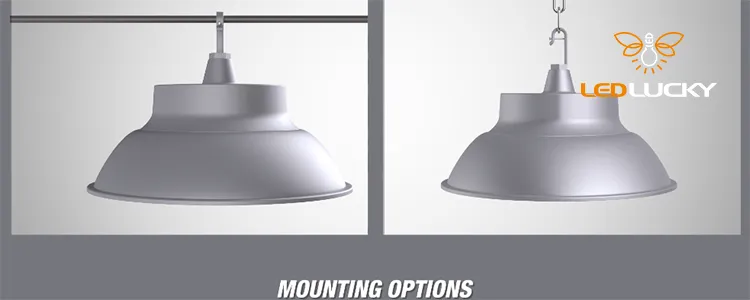 3.4 Various Beam Angles Are Available
LEDLUCKY also offers lighting with various beam angles. You can choose the beam angle that you prefer for the best performance. Opt for a larger beam angle for low bay indoor batting cage lighting. Choose the beam angle that suits the baseball or softball field.
You will not regret purchasing lighting from LEDLUCKY. The company has really outdone itself by introducing various beam angles. There is bound to be a beam angle that you will like. All you have to do is browse through the website for different options.
3.5 Super Long Lifespan, 5 years Warranty
Finally, LEDLUCKY batting cage lighting also offers 5 years warranty. The reason why LEDLUCKY has no issues with issuing such a warranty is that the lights tend to last super long. The long lifespan of the lighting makes it more cost-effective.
You will be surprised by the fact that the lights will continue to perform even once 5 years have passed by. The lighting lasts very long. This makes it more cost-effective for everyone to purchase.
Once you have gone over this guide, you will know everything about batting cape lighting. Remember to purchase from a reputable brand like LEDLUCKY for the best results. The company is dedicated to ensuring that its customers get the best products.
See the LED Batting Cage Lights: SIRIUS S LED FLOOD LIGHT 
Thanks for reading. We also provide other LED lights as while. Click the below link to view if you are interested.
Don't hesitate to tell us about your needs