The Analysis of LED Lamps and Supplier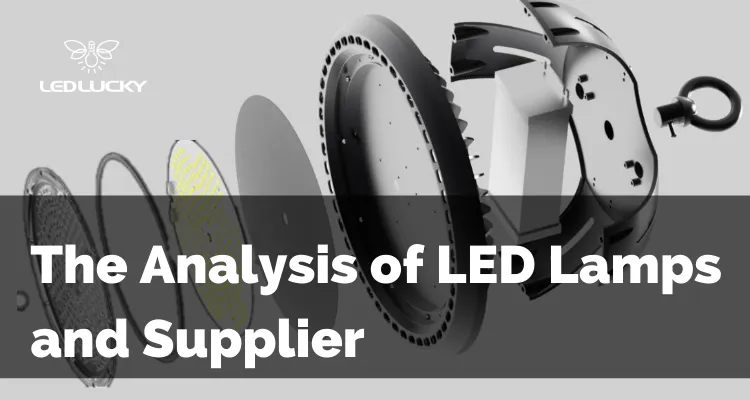 LED Lamps are extremely important. They allow us to create the perfect vibe. No property is complete without lamps. We require lamps in the bedroom, living room, dining room, study room, cafeteria, workplace, office, outdoor space, and just about everywhere else. As most people have realized just how amazing LED lamps are, their demand has skyrocketed. If you are on the lookout for LED lamps and are looking for a guide, you have come to the right place. This ultimate guide to LED lamps aims to provide you with all the information that you are looking for. So, what are you waiting for? Let's get started.
The most important thing that will be covered by the guide is an analysis of LED supplier lamps. With significant advancements in technology, there have been many developments over the last few years. Hence, you will require our analysis to make an informed decision.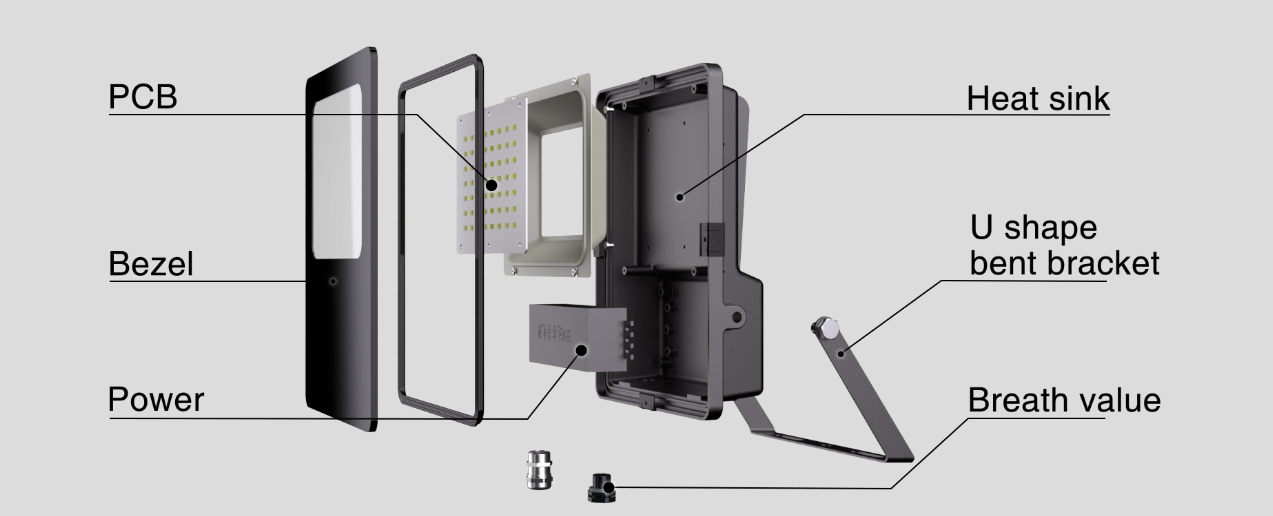 LED lamps today are available with a variety of accessories. There is something for everyone. It is important that you know more about the different LED lamp accessories to know what to look out for.
The first thing that you should consider is a lens veil. When we consider an LED optic, a clear plastic lens comes to mind. It can help spread or focus the light. However, you have to think further by considering the small protective dome right above the diode. It is the primary optic that protects the small diode and shapes its output. This is why it is a good idea to consider a lens veil. It will help ensure that the intensity of the light is just right. In fact, you can use it to manage the illumination like never before.
The next thing that you should consider is a gasket. It is a waterproof rubber ring which you might have seen in industrial production. It offers an amazing sealing effect and is known for being acid-proof alkaline, oil-resistant, shockproof, and high temperature resistant. It is vital that you get a waterproof rubber ring as it will help keep the LED lamp protected at all times and from just about everything. There is no LED lamp accessory that compares to it. Besides, it is widely used in machinery manufacturing, sanitary equipment, fitness equipment, sporting goods, audio-visual equipment, ceramics, fashion gifts, toys, computers, security monitoring, communications equipment, plumbing equipment, aquatic equipment, cars, stationery, electrical appliances, and lighting.
Another LED lamp accessory to get is thermal paste. When we talk about LED lamps, thermal adhesives come to mind. One has to understand how the compound or epoxy conducts heat. After you have an idea about the rate at which the material passes heat through, it would be easy to compare your options. It is best that you avoid low-quality thermal past as it would lead to lower drive currents. Thermal paste is great for LED lamps to ensure that they run at their optimal. Therefore, it makes sense to get thermal paste when shopping for LED lamps.
In addition to the above, a radiator is also needed for the LED lamp to manage illumination. When people talk about LED lamps, they discuss just how great it is that they do not produce heat. Although this is true, the reality is that you will need a radiator to keep the LED lamps cool. The LED lamps do not produce heat as infrared radiation. The thing about infrared radiation is that it is what heats up most light sources such as incandescent bulbs. Without a radiator, the LED lamps would produce heat and it would cause problems. Besides, there is plenty of unwanted heat within the devices. The heat can result in inefficiencies when it comes to generating the required light. If you want to make sure that power does not get lost and there is no excess internal heat, you will need to invest in a radiator.
Finally, you also have to think about the LED driver. Whether you want to create an LED lamp or purchase one, you must find the right power source for the LED. Thus, you would have to choose between a constant voltage power supply and a constant current LED driver. You might even require a combination of the two for ensuring that the LED lamps provide proper lighting. To choose the best-LED driver, you have to ensure that you have control over the current to the LED. To prevent the LED from being overdriven, it is common to use a current-limiting device. A constant voltage power supply should help power the lighting to keep the constant current drivers or resistors working.
Now that we have covered the basics of LED lamps, it is time to take a look at their functions as mentioned below.
2.1 Adjust the Light Angle
One of the functions offered by LED lamps is the ability to adjust the light angle. This makes it incredibly easy to serve the desired function. Whether you want to read a book or watch a show, you should be able to adjust the light angle to get the desired result. This feature makes LED lamps the perfect option. You simply cannot go wrong with them.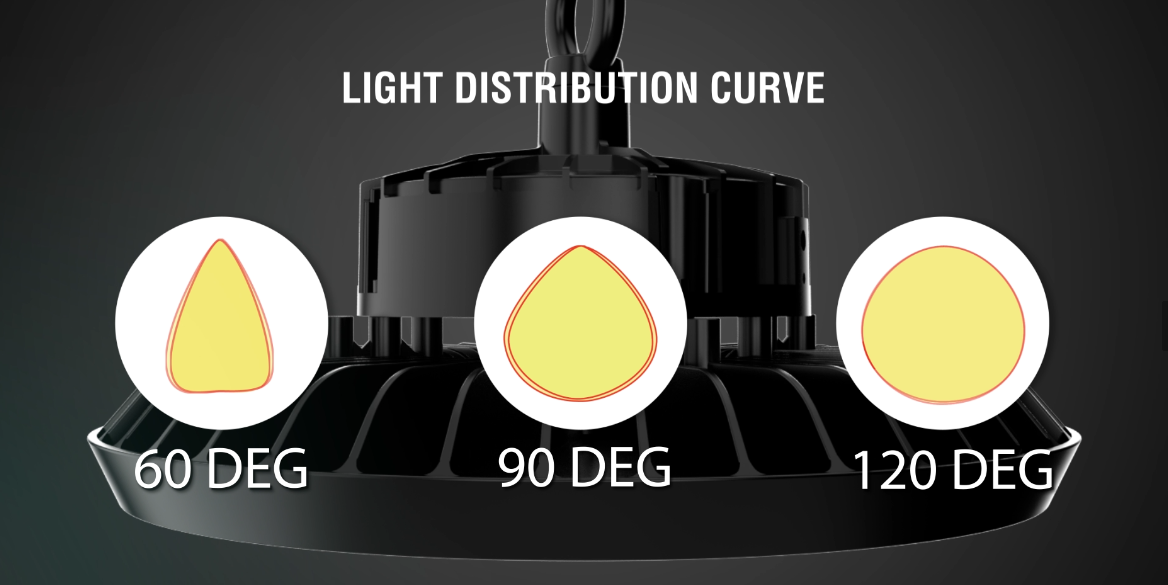 2.2 Provide Electrical Connection with the Light Source
Another function that you can expect from LED lamps is an electrical connection with the light source. LED lamps are designed to offer an electrical connection to the light source which means that you can rest assured that there would be illumination in the space.
2.3 Reduce Light Loss and Reduce Glare
A great thing about LED lamps is that they are focused. This helps reduce light loss and glare. Thus, you get the required amount of lighting without losing any light. Besides, there is also no glare to hold you back. Hence, you should be able to get work done.
2.4 Satisfactory Appearance
If there is one great thing about LED lamps, it is the fact that they provide an elegant appearance. You can go through a variety of options to find ones that suit your taste. It cares to show just how amazing LED lamps are. You can instantly elevate the look and feel of a space by placing LED lamps.
2.5 Safe and Durable, Protect Light Source Electrical Appliances
Finally, LED lamps tend to be safe and durable. They are the best option for your home or office because they help protect light source electrical appliances. You do not have to worry about overheating or anything else as the LED lamps are created to provide protection.
3.LED Lamps Manufacturer – LEDLUCKY
Once you have read the above, you would come to know how terrific LED lamps are. Now, you must be wondering who to purchase LED lamps from. This is where LEDLUCKY comes into place. It is the leading LED lamps manufacturer in all of China and competes with major players across the globe. The company is possibly your best option due to the following reasons.
3.1 Our Own Factory Can Produce All Kinds of Lighting Accessories
A great thing about LEDLUCKY is that it has its own factory where it produces all types of lighting accessories. No matter which type of lighting accessory you might require, you can rest assured that the company should be able to provide you the lighting accessory you are looking for. It has a factor that is capable of producing anything that you can possibly imagine. From an LED lens to a gasket and more, you can request the company to provide you with the accessories that you require.
3.2 Self-Made Power Supply
Another amazing fact about LEDLUCKY that should convince you to get LED lamps from them is that they provide LED lamps that have a self-made power supply. This means that you would not need to worry about getting a power supply for the LED lamps after your purchase.
3.3 Provide Various Standard Lamp Test Reports
Finally, LEDLUCKY also provides various standard lamp test reports to help you evaluate each type of LED lighting. The company boasts an independent laboratory that enables it to perform a variety of lamp tests. The laboratory is certified by CNAS. It is important that you learn as much as possible about the LED lamps offered by the company. Hence, the company performs various tests such as a waterproof test, tracking text, surge generation test, needle flame test, IK test, glow wire test, constant temperature test, constant humidity test, and integrated sphere test to ensure that you make the best decision and are truly satisfied with it.

After you have finished reading the guide, you will know everything there is to know about LED lamps. As always, you should only go with the best-LED manufacturer to ensure that you get the products that are worth your money. LEDLUCKY truly shines.
See the LED Flood Light
Don't hesitate to tell us about your needs