Solar charging and rechargeable battery: save electric charge, no wires.
Light distribution curve TYPE 2 lens can meet customers' requirements.
IP65, IK08(PV panel IK05) make it can be used outdoors.
Working hours: 3 rainy days with full charging (combined with usage patterns).
Microwave motion sensor (6-10M) + Photoreceptor Controller: MPPT
The standard version is a pure solar energy solution, but the complementation of the electric supply and solar energy solution can be customized.
Product Size Chart(unit: mm)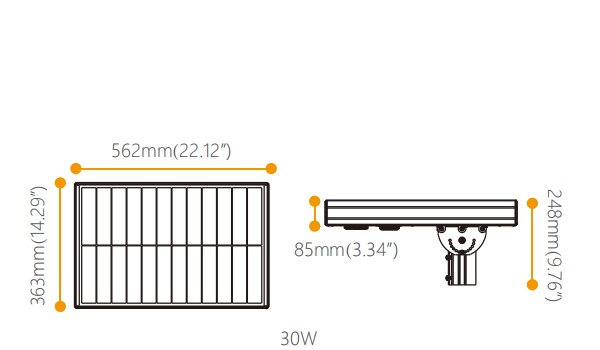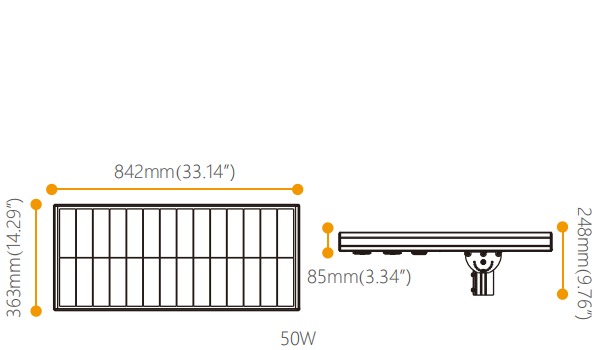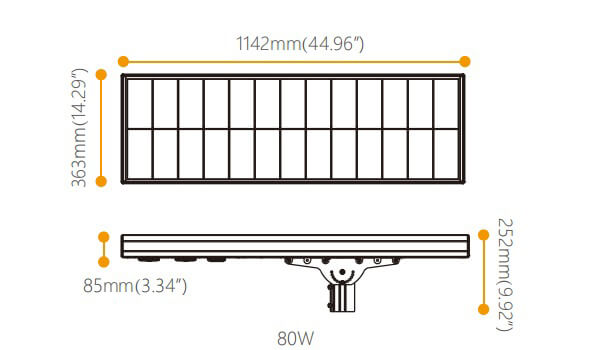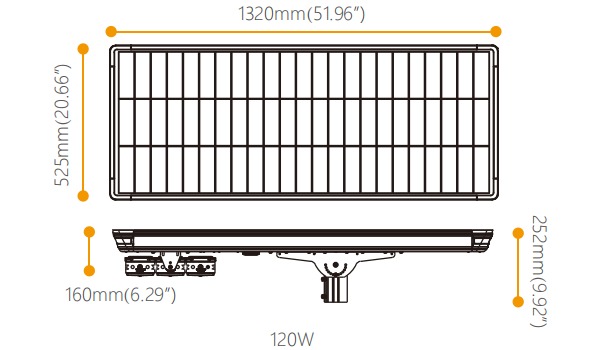 If you have any questions about this product