UL Halo Led High Bay Light
Optional Built-in Motion Sensor! The structure is designed to have great compatibility with DC input motion sensors available in the market which could be hidden mounted to maintain the integrity of its appearance.
50% less power consumption than traditional light sources.
VDE/UL listed a 3*1.0mm² rubber cable with the cold-pressed terminal.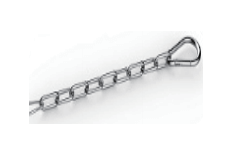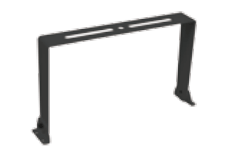 U-shaped rotatable bracket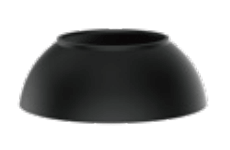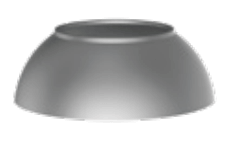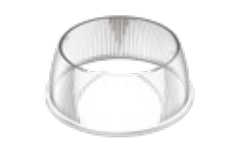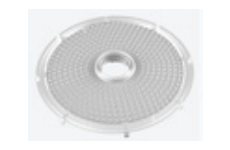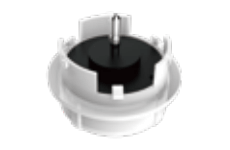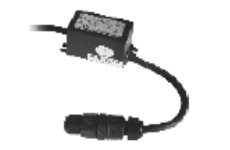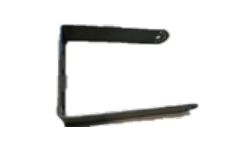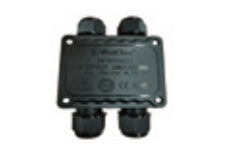 U-shaped rotatable bracket
126lm/W, 135lm/W, 140lm/W, 136lm/W, 145lm/W, 150lm/W, 160lm/W, 165lm/W, 170lm/W, 175lm/W, 180lm/W, 185lm/W
Tool-free Installation And Maintenance
With the aid of clips, the lens veil of halo series highbay can be locked on the heat sink without any tools, which facilitates the installation and maintenance in the future. Meanwhile, it is also convenient for customers to replace the lenses of different angles according to the actual needs on site.
Product Size Chart(unit: mm)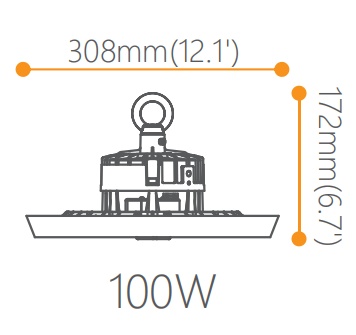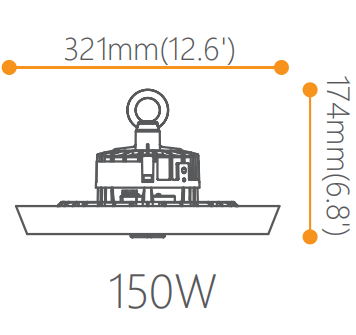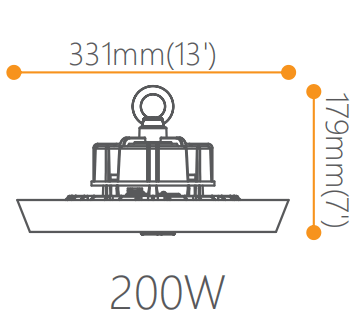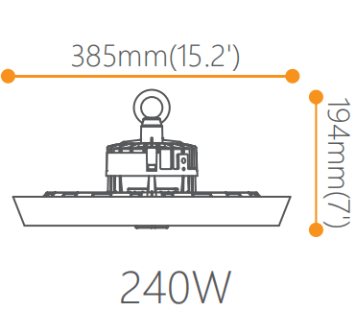 Q1. What's the wattage available for this version?
A: The full range of the wattage available with 100W/150W/200W/240W
Q2. What's brand of the driver and chips?
A: The driver brand available with Philips, Sosen, Lifud; Chips is Lumileds and Sanan.
Q3. Can I purchasing sensor as accessories?
A: Yes, due to it is Pluggable design, so you can purchasing some sensors as stock, then with the project needs, you can insert the sensor by yourself.
Q4. What is the UGR of Halo version?
A: It is can be met UGR<22.
Q5. What is the inrush current of Sosen driver?
A: The inrush current is 150uS.
If you have any questions about this product