LEDLUCKY's CNAS approved lab got TUV-CTF verified.
A breaking news to share you that our CNAS approved lab got TUV-CTF verified too.
Means for all products,we could carry relevant CE test in our own lab and all test result will be authorized & approved by TUV.
The report could have CNAS and TUV stamp.
More tests could be done and All tests will be more strictly regulated and carried.
LEDLUCKY will step into a new level to ensure product quality!
LEDLUCKY was founded in 2010, after twelve years of development, it now has more than 400 employees,...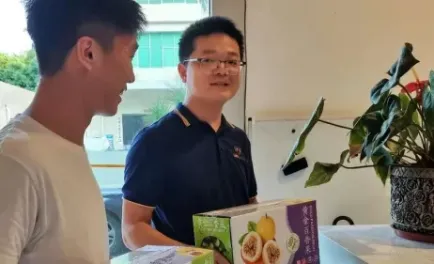 Golden Passion Fruit Procured in Guangxi Province. The economy of Guangxi Province is relatively backward...
Don't hesitate to tell us about your needs