60pcs 100W UFO Gen IV high bay used for indoor basketball court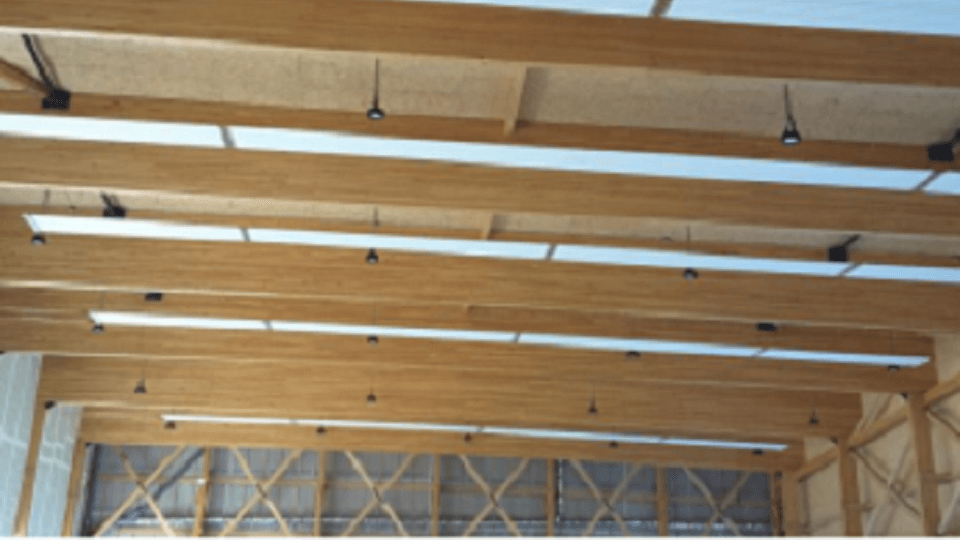 After discussing with the partner, we got to know that they prefer branded leds and drivers, and our standard version with Lumileds and Philips driver is what they accepted. So in order to help to get a good lighting effects, we tried to make a dialux simulation for them with our 100W version 140lm/W and 90deg beam angle, and the result is that 60pcs is enough for the installation area.
When the partner received this offer, they were satisfied with the result, and then after 2 days later, they sent the order to us, and asked us to finish the production within 25days because this project is much urgent. In order to support them, we talked to our material supplier and tried every effort to get the material in time and produced in this short time, and then the partner arranged air shipment to their warehouse.
In August, we received the installation pictures, and got a positive feedback from our partner, and due to our high bay, the basketball court becomes a bright place and make the players perform better. We are always happy to receive such comments and this will also encourage us to try best to bring light to the world.
Don't hesitate to tell us about your needs